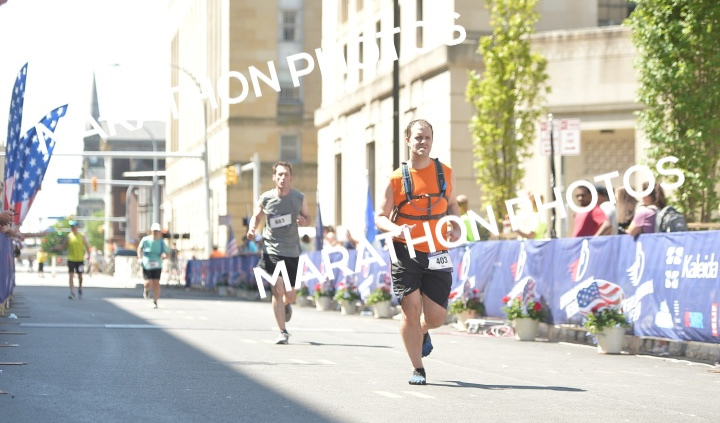 On Sunday morning I ran my first marathon of the year, running the course in Buffalo and finishing just under five hours. This was my first marathon since running the same course last year, and at my time of 4:55:30 only a tiny bit slower.
Despite being worried about my training coming in to the race, I actually felt pretty good at the start line with plans to run a slow and casual 2:15 opening half. I just went with a pace that felt good, and it wasn't until the 4:10 pace group passed me at mile four that I realized that I had gone out way too fast. Still I was feeling good and finished the first 10k in under 60 minutes which was inexplicably quicker than my stand alone 10k race from the week before.
Knowing that I had started too fast and wasn't really in competitive shape I kept expecting for things to blow up early, and it just didn't happen. I finished the first half of the race in 2:10 which was quicker than my plan, and signifcantly faster than the Flower City Half I had run just a month prior.
Actually things were really feeling a lot like the 2021 Buffalo Marathon with this year's first half being two minutes quicker.
Around the 25k mark the blow up I knew was coming finally hit. From here on the race was a struggle, oscillating between burst of energy, and feeling that 26.2 miles is far too long to go. Despite this, I mathematically remained on pace to PR all the way until mile 17.
For much of this distance I was uncertain if I would hit my goal of finishing in under five hours. I was then passed by the 4:50 pace leader at mile 24, and while I knew I couldn't keep up with her, I was certain that she wasn't going to beat me by ten minutes either. The final two miles were not fast, but I was at least confident through them.