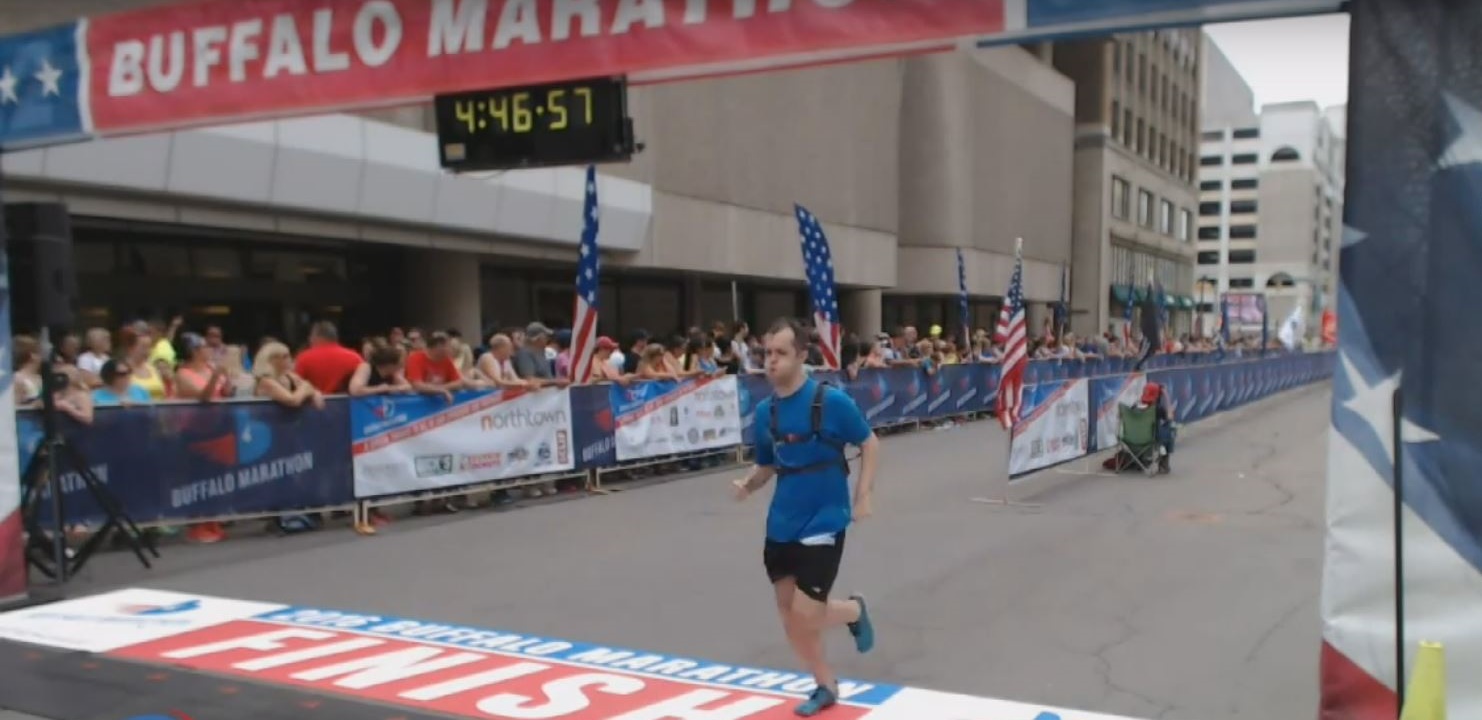 On Sunday I ran the Buffalo Marathon in 4:45:28. This is roughly ten minutes slower than I finished last year. Given the obnoxiously warm weather, this was (in hindsight) a reasonably good finish, but I was really hoping to be faster.
The course was extremely warm (up to 77 by the time I finished), so I took the precaution of carrying my own water with me, but otherwise made no real changes to my plan for the run. Remarkably, I managed to actually stay with a pace group for once. I started with the four hour pace group, and the heat got to me almost immediately. I was sweating badly well before finishing a single mile. Bringing my own water turned out to be a good idea as it helped me avoid the crush around the water stops in the first half of the race. I fell behind the pace group after eight and a half miles, and crossed the half way point at 2:05. At this point I knew that I was unlikely to PR, despite being technically still on pace to do so.
The second half was slower, with me stopping to accept whatever ice/water/gatorade would help cool me down. Temperatures continued to rise, and Delaware Park (ironically) has the least trees to protect the course from the sun. Despite slowing down from miles 17 to 22, I finished strong for the final four miles, keeping a consistent (if slow) pace.
Despite the slower time, I am feeling good and feel that the weather is the only thing that kept me from a PR. My June races will be shorter starting with the Dirt Cheap Race at Lucien Morin Park, and St. Greg's Great Race.