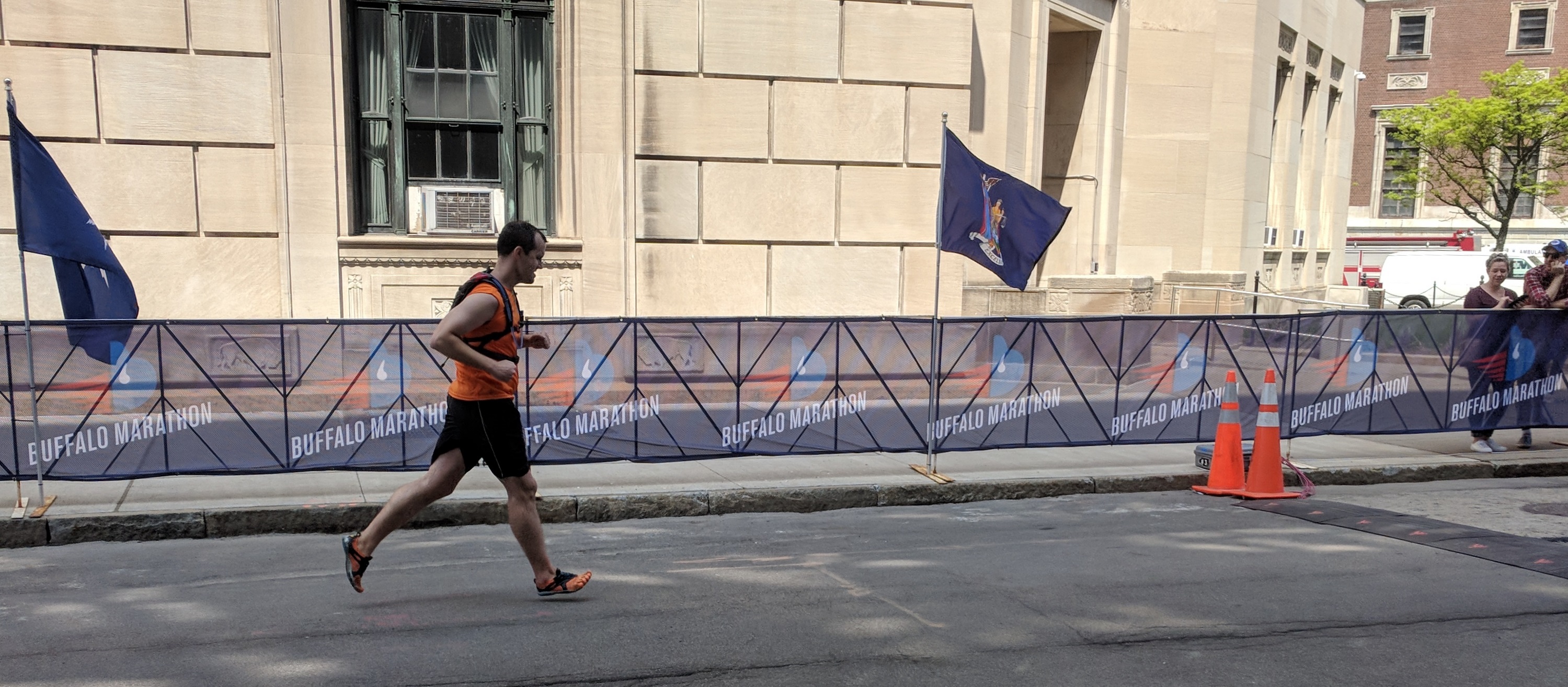 On Sunday I finished the Buffalo Marathon for the fourth time. I finished in 4:56 which is far from a PR and my slowest time on this course. Unlike last year when I set a PR, I knew that my training wasn't any good coming into this race. Still I proved that I could complete a marathon without really training, and still reached my goal of coming in under five hours.
The plan was to run steady with the 5 hour pace group, but I got stuck at the back of the starting queue and by the time I caught up to them that pace felt too slow. Despite trying to pace myself, I actually started picking up speed passing both the 4:50 and 4:40 pace groups, and posting my quickest split between the 10k and 15k timing mats.
By the out and back just before mile eleven I caught a glimpse of the 4:30 pace group and realized that (by chip time) I was actually on track for a PR. I began wondering if I could maintain even splits for the rest of the course. Spoiler alert, I could not.
The course inexplicably doesn't have a splits at 13.1 miles, but my 20k split implied a sub 2:15 pace for the first half. I began slowing down on mile 15, and just short of mile 17 I walked a bit and unhelpfully calculated that I could walk the rest of the way and still finish before the course closed down. Still I didn't really fall apart at any point in the race and ultimately even ran the final mile a bit quicker than last year.
Hopefully I will actually be able to train for my next marathon, which at this point looks to be the Wineglass Marathon in the fall.