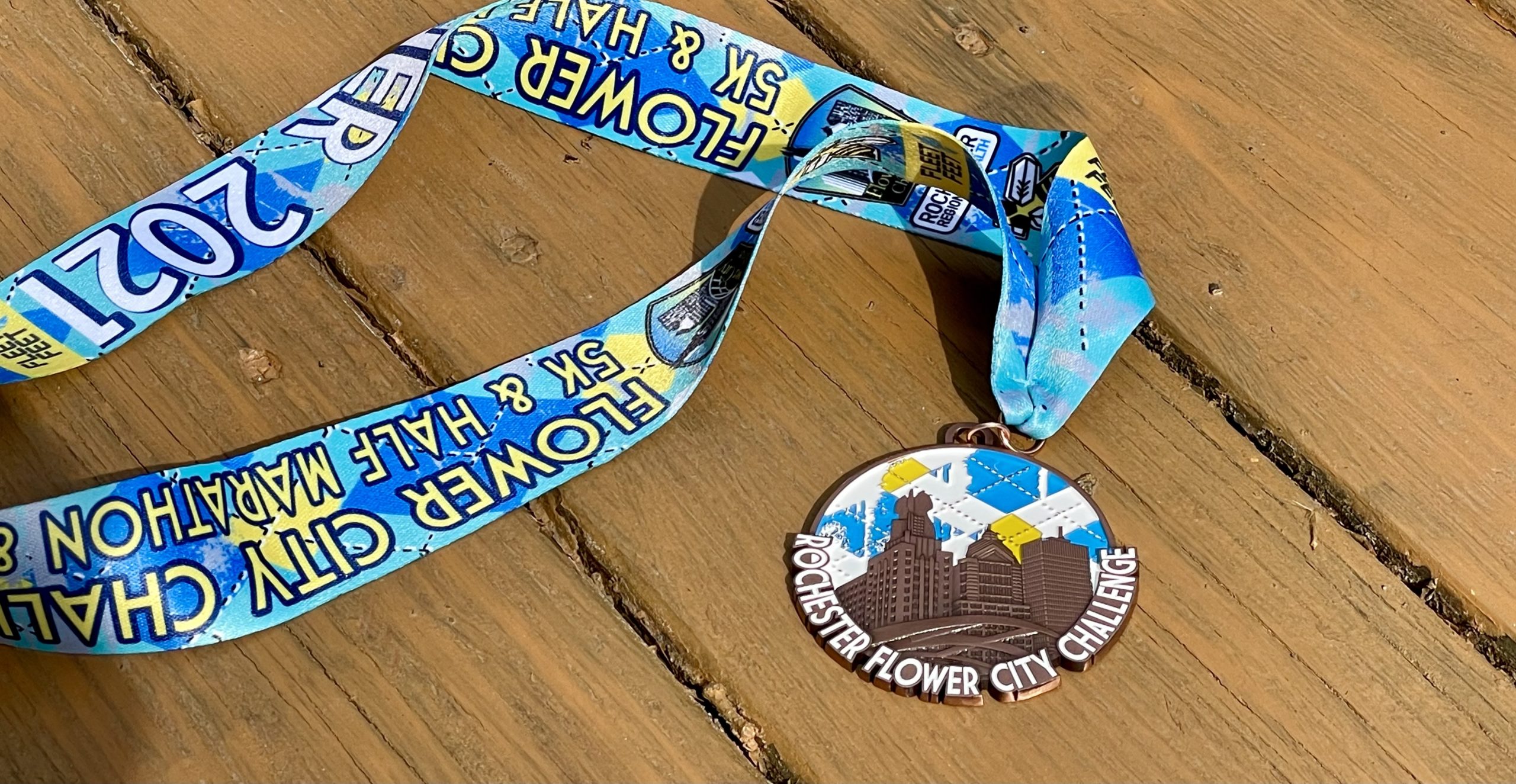 On Sunday morning I finally ran the Flower City Half Marathon, after the race had been repeatedly postponed for over a year. I finished the race in 2:07:46, which while not a great time, isn't really a complete disaster either. While I would ideally be finishing in under two hours, my time was only a minute and a half behind my last half marathon, and was actually quicker than the 2018 Flower City Half.
Planning this race under covid restrictions resulted in a different course than most years, following the trails on the canal and the river instead of through the city streets. Thankfully much of the trail was under shade (including almost all of the second half) so the higher temperatures of running a race in June were not too much of a bother. I carried my own water in the race, which I normally don't do for half marathons, but felt like the right decision in hindsight.
Despite this being the longest that I have ran in the past year, I felt ok, and kept a fairly steady pace throughout the whole run. I don't think that I really could have gone too much faster, but I didn't feel as if I was falling apart either.
Next week is the Buffalo Marathon which is another race that has been repeatedly postponed and is finally ready to happen. I am not in shape to do great, but I am fairly confident that I can finish.