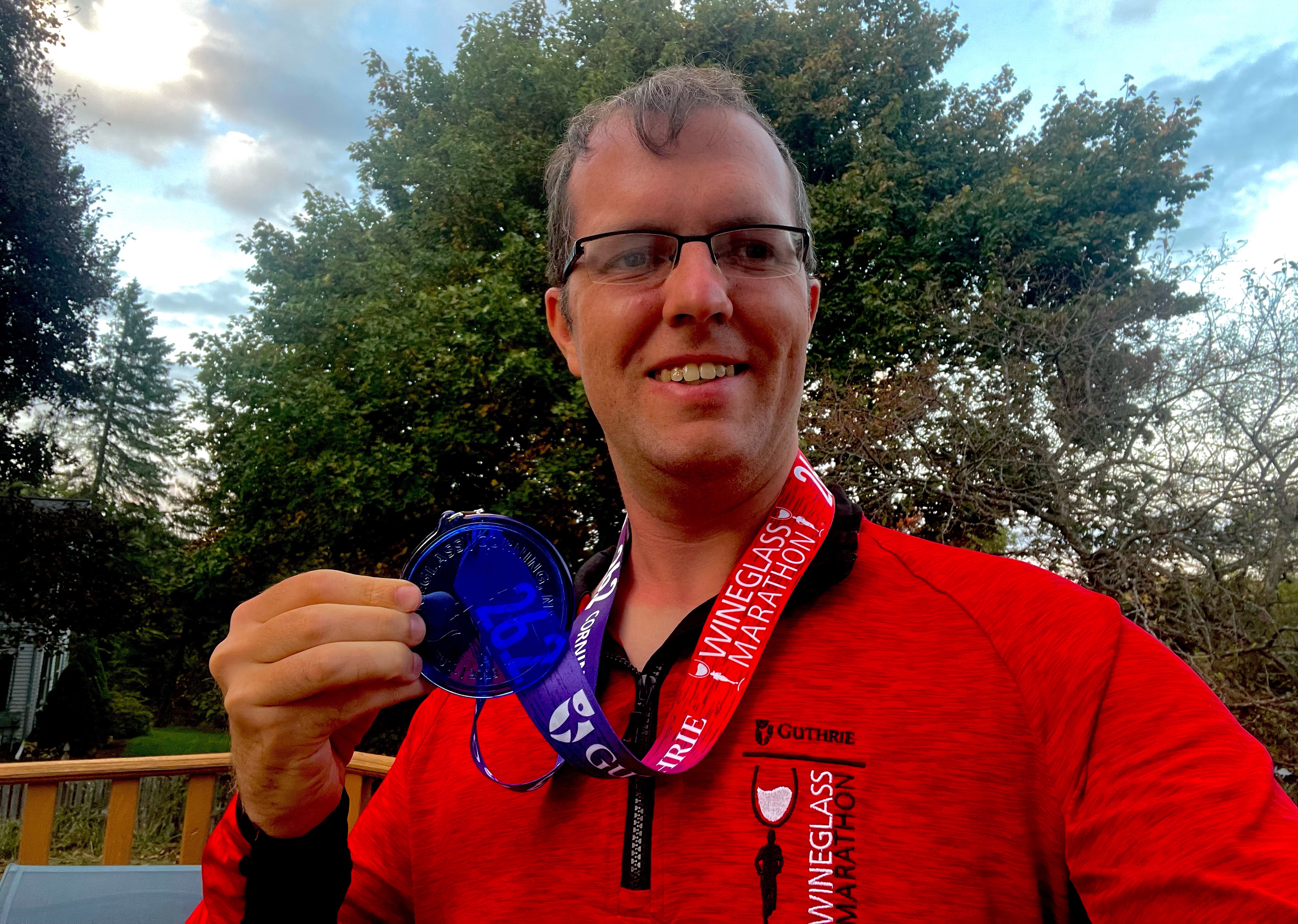 On Sunday morning I ran the Wineglass marathon in Corning. I finished with at time of 5:06:09 which makes it my slowest marathon since 2019.
With my limited training, and the expected high temperatures I knew it was unlikely that I would be able to best my PR time from Buffalo in May. Still I wanted to have a plan that would at least allow me to have a pretty decent run, so I planned to run with the 4:20 pace group. At the start of the run, things pretty much went to plan. I ran the first half of the race in 2:09:42 and stayed with the 4:20 pace setter all the way to mile 15.
By the eleventh mile I was hurting and knew that I wasn't going to be able to stick with that pace all the way to mile twenty (let alone to the finish line), but without an alternative strategy decided to just keep up for as long as I could. While my training had been slightly lackluster, the real issue in this race with the sun and the heat. The course doesn't offer too much shade and was about 30 degrees warmer than I would have liked.
After falling off the pace, I lost a minute or two to stop at a bathroom but pushed ahead with a decent run until mile 19. From there on it became a real struggle to drag myself to the finish line, and after mile 21 I had run out of water and began to become dehydrated.
My next race is going to be shorter (and hopefully in cooler weather).