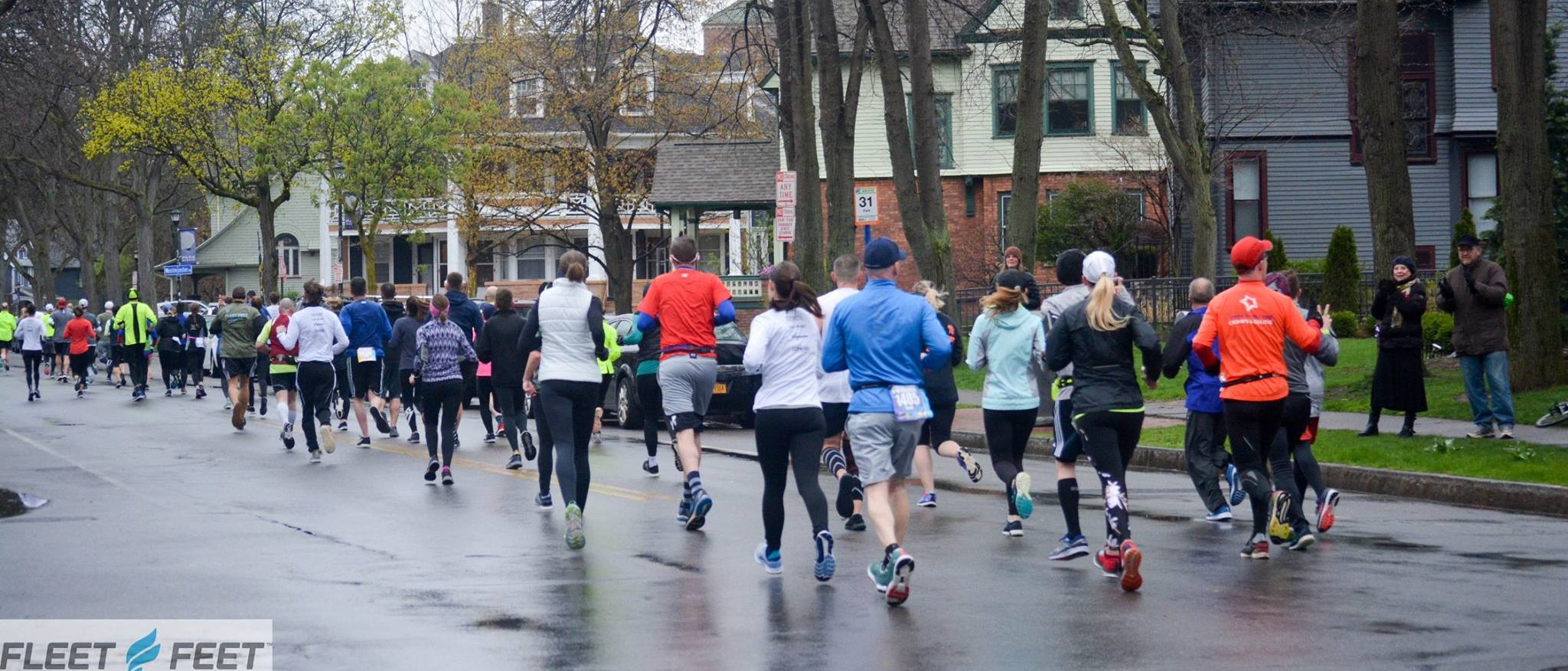 On Sunday morning I ran the Flower City Half Marathon for the fifth year in a row. I finished the run in 1:54:25 and in the top 30 percentile. On one hand I am genuinely disappointed to have not finished in under 1:50 (as I did in 2017), but at the same time this race was not a complete disaster. I was over 15 minutes quicker than last year, and a minute quicker than the Rochester Half last fall.
The weather was rainy, and I was a bit slow to get to the starting line. This forced me to start out a bit slow for the first half mile which was probably a good thing, given my tendency to go out too fast. By the first mile I had passed the 1:50 pace group and was pushing to catch up to the 1:45 group. I finished the first 5k in 25:20 and while I was still feeling strong at this point I also realized that I was no longer making progress on catching the group ahead of me.
The 1:50 pace group passed me just past mile five, and I finished the first 10k with a time of 52:36, which felt good but I realized that I was not going to PR in this race. The third quarter of the race contains the biggest hill on the course and (as with most years) was my slowest section. I didn't feel bad, but my pace felt a bit off through the cemetery. Once I reached the river at mile 10.5ish I started feeling better about the run and finished well. My pace after the final checkpoint was equal to that of the 5k to 10k section.
I will get another chance at the half marathon very soon as my next race is the Grand Island Half this Saturday.