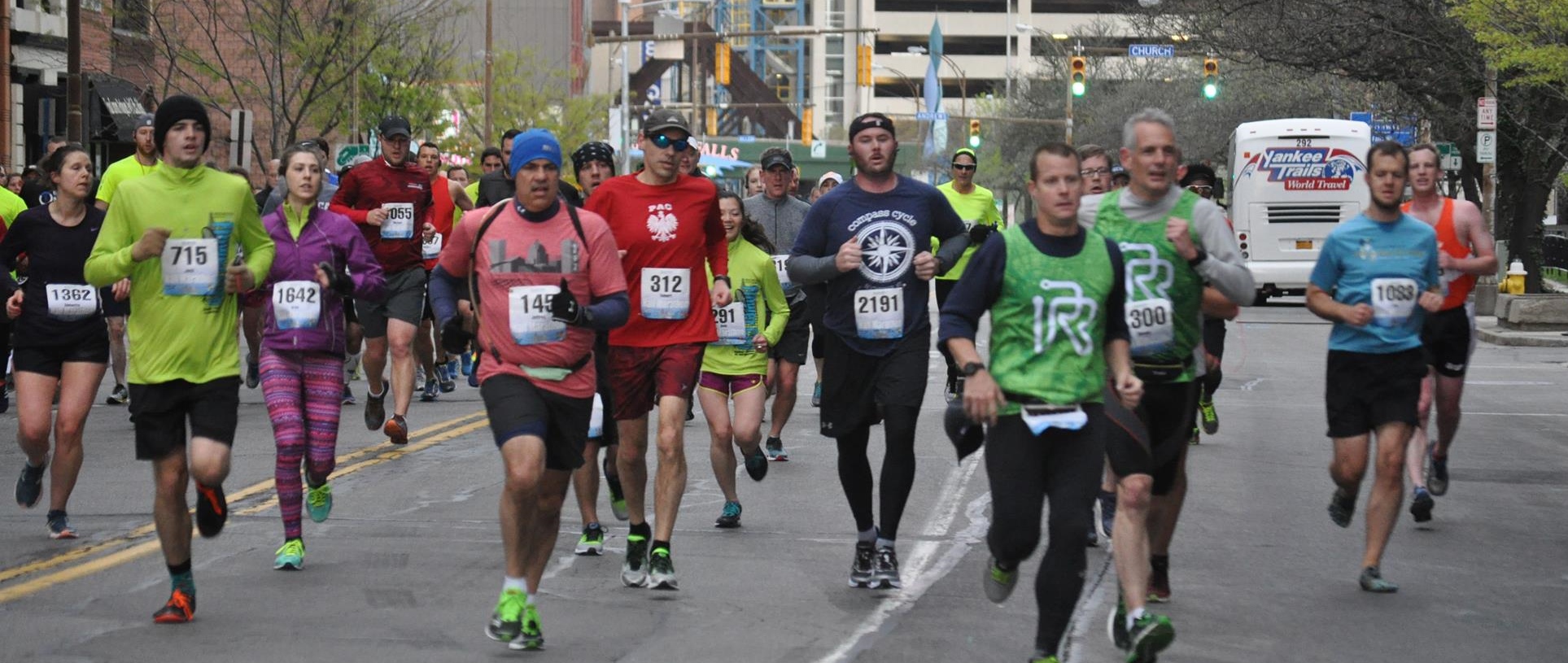 On Sunday I ran the Flower City Half Marathon for the third year in a row. Also I used this race to improve my half marathon personal record for the third straight year.
I finished in 1:48:12 dropping over two and a half minutes from my previous PR. This time was good enough to put me in 374th place, and the 18th top percentile of finishers.
The weather was overcast and a bit cold, and half an hour into the race it started to rain on and off for the rest of the race. Which is to say that it was perfect weather for a run, and rather terrible weather for anything else.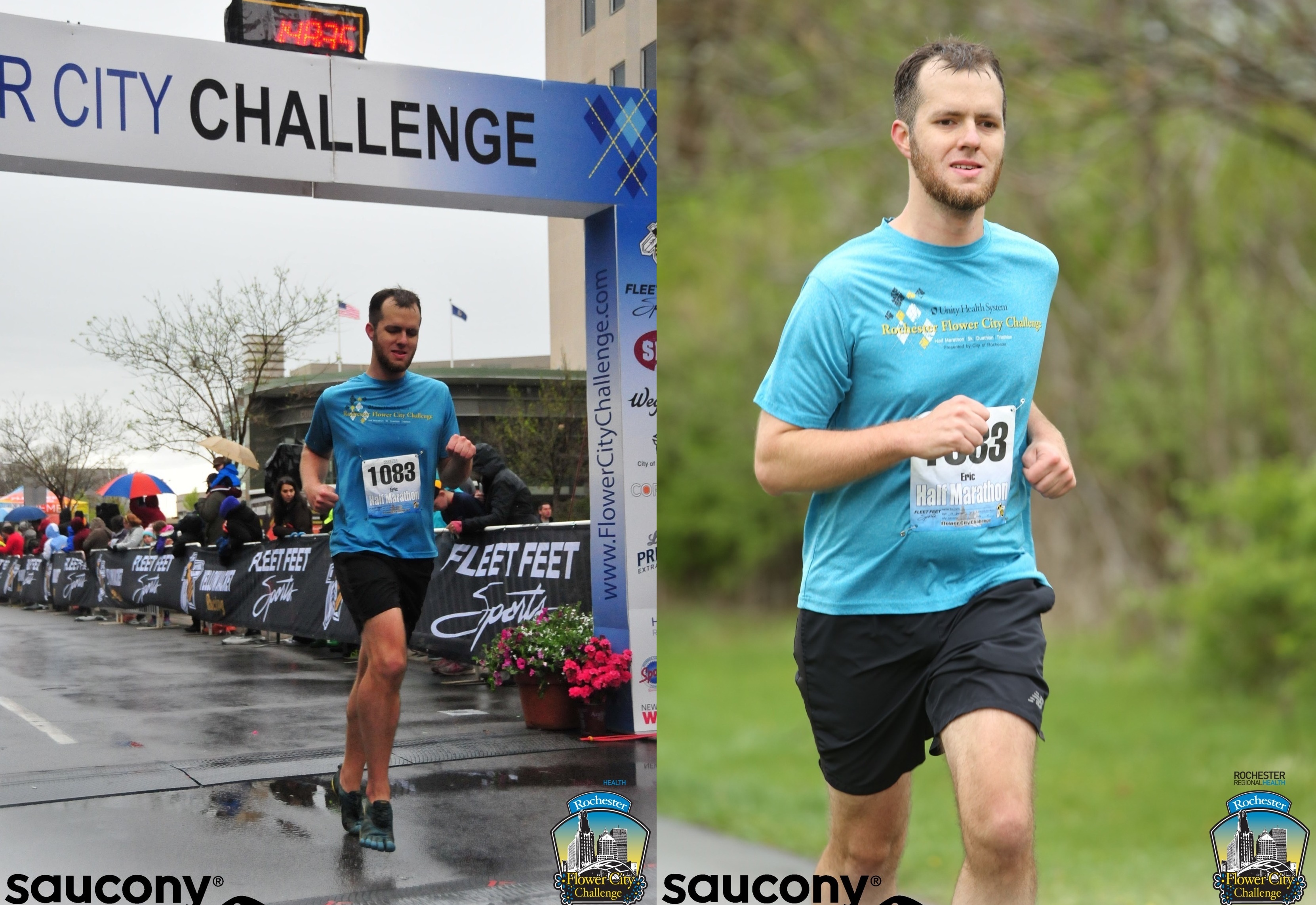 I did a good job staying close to the 1:45 pace group, finishing the first 5k in 24:32, and the second 5k in 24:36. Six and a half miles into the race (at the first big hill), I got dropped by the pace group. Still I did a better job this year on the second half of the course and finished under 1:50 for the first time ever.
I will be getting another chance to drop my PR even further at the Grand Island Half this Saturday.