The first Half-Marathon I ever ran was the Rochester Half, way back in 2013. I have ran the full marathon every year since then, but this year returned to the half. The course has changed since the last time I ran the half to include a lot more hills, but I was excited to attack a course that had required me to pace myself for the full distance.
I ran the half in 1:55:33 which is about seven minutes back from a PR, but much better than I did in the Flower City Half this spring. Overall I finished in 281st place which places me just outside the top 20 percentile of finishers.
My plan was to begin the race on pace for a 1:50 finish, knowing that the hills would slow me down later on. I felt surprisingly good at the start and ran the first 5k in 25:13 which put me on place for a 1:46 PR had I been able to keep it up. (And only six seconds behind my finish at the Airport 5k).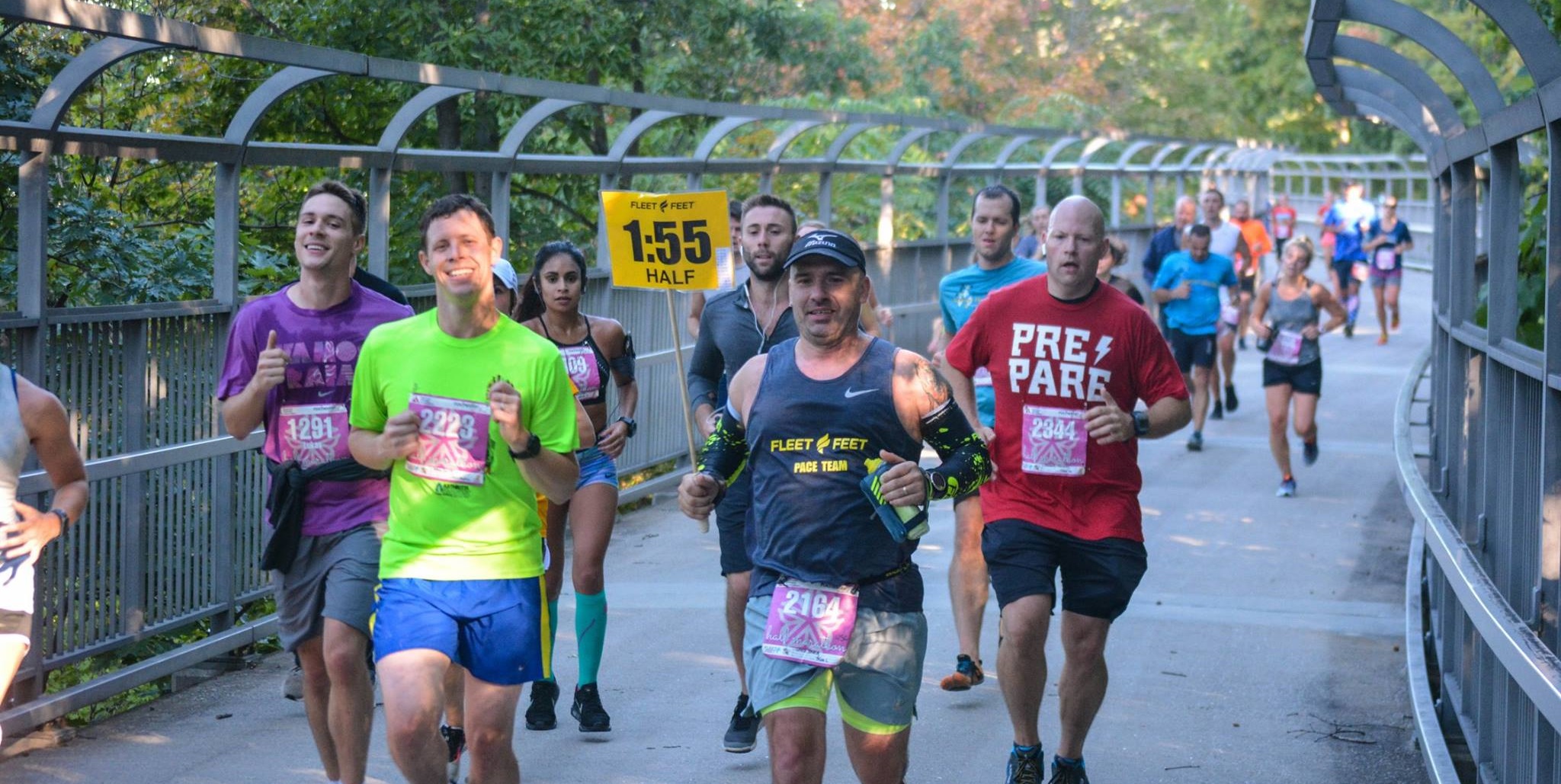 The first two hills went ok. Knowing that I didn't have a second lap coming this year allowed me to confidently attack the uphill portions without having to worry about wearing myself too thin. I crossed the 10k mat in 52 minutes, ironically four minutes ahead of my time from 4th of July.
The second half of the race I continued to slow down a bit, but mostly kept moving. At the final big hill, I walked a bit to drink some gatorade, but ran up the rest of it, which had always been unthinkable when running the full distance. I didn't have any real kick left for the end, but overall I was pretty happy with my time. This was easily the best performance that I have had at a road race in 2018.
Next week I am running the Wineglass Marathon from Bath to Corning.