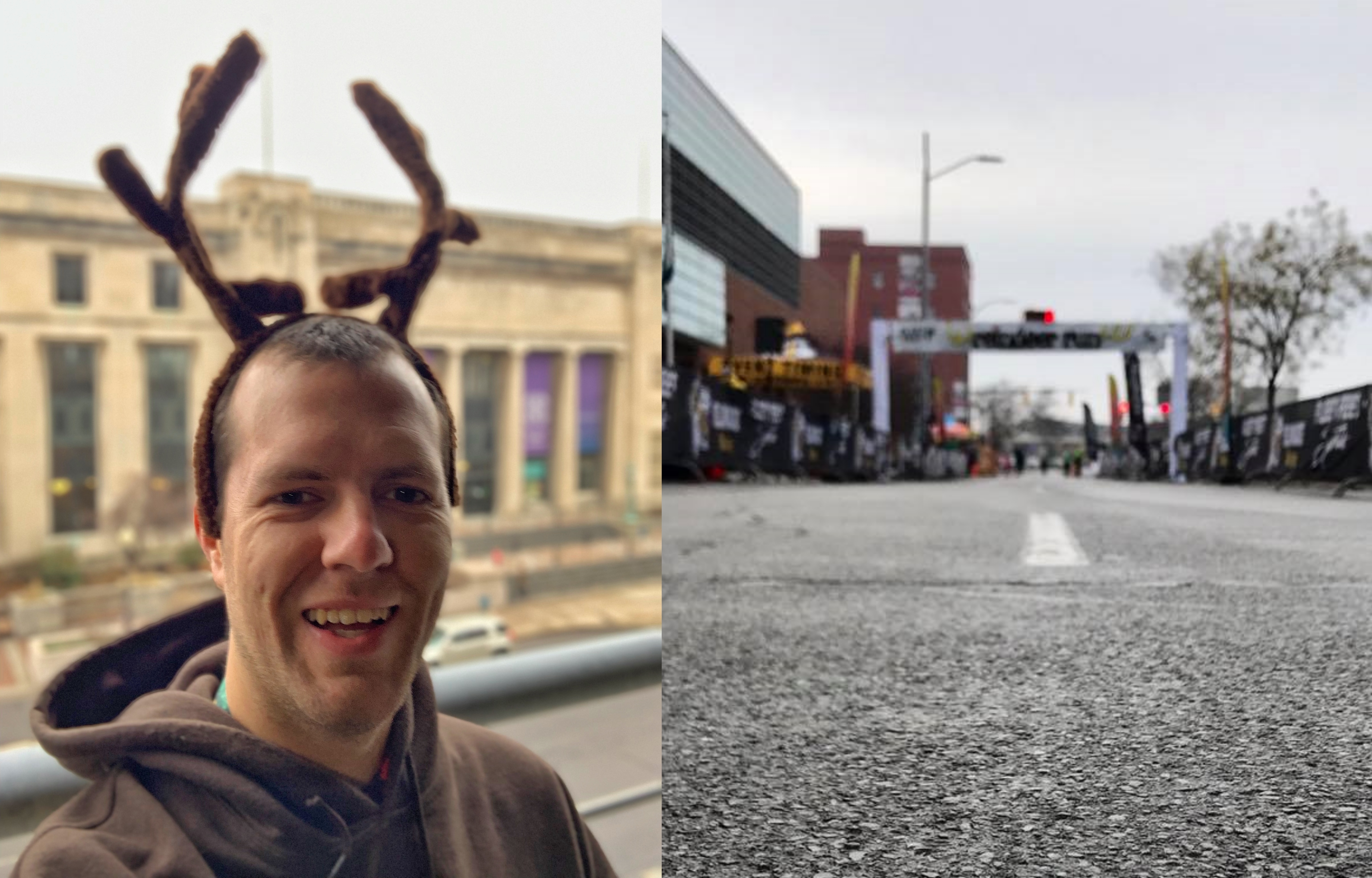 On Saturday morning I ran the reindeer run 5k in a time of 24:24. This was only my third 5k of the year, and a little quicker than I did in June, and a little slower than I was in October.
This was my first time running this race, but the course goes through downtown and is kindof similar to the St. Patrick's Day race so I was familiar with the course. The weather was really great for December although there was a little bit of ice on the trail just past the half way point.
Overall, I feel like I am still not quite suited for the 5k distance. I can't really push myself to be all that much faster than my half marathon pace. Or maybe I felt off because I ran the race wearing reindeer antlers. I've never done that before.