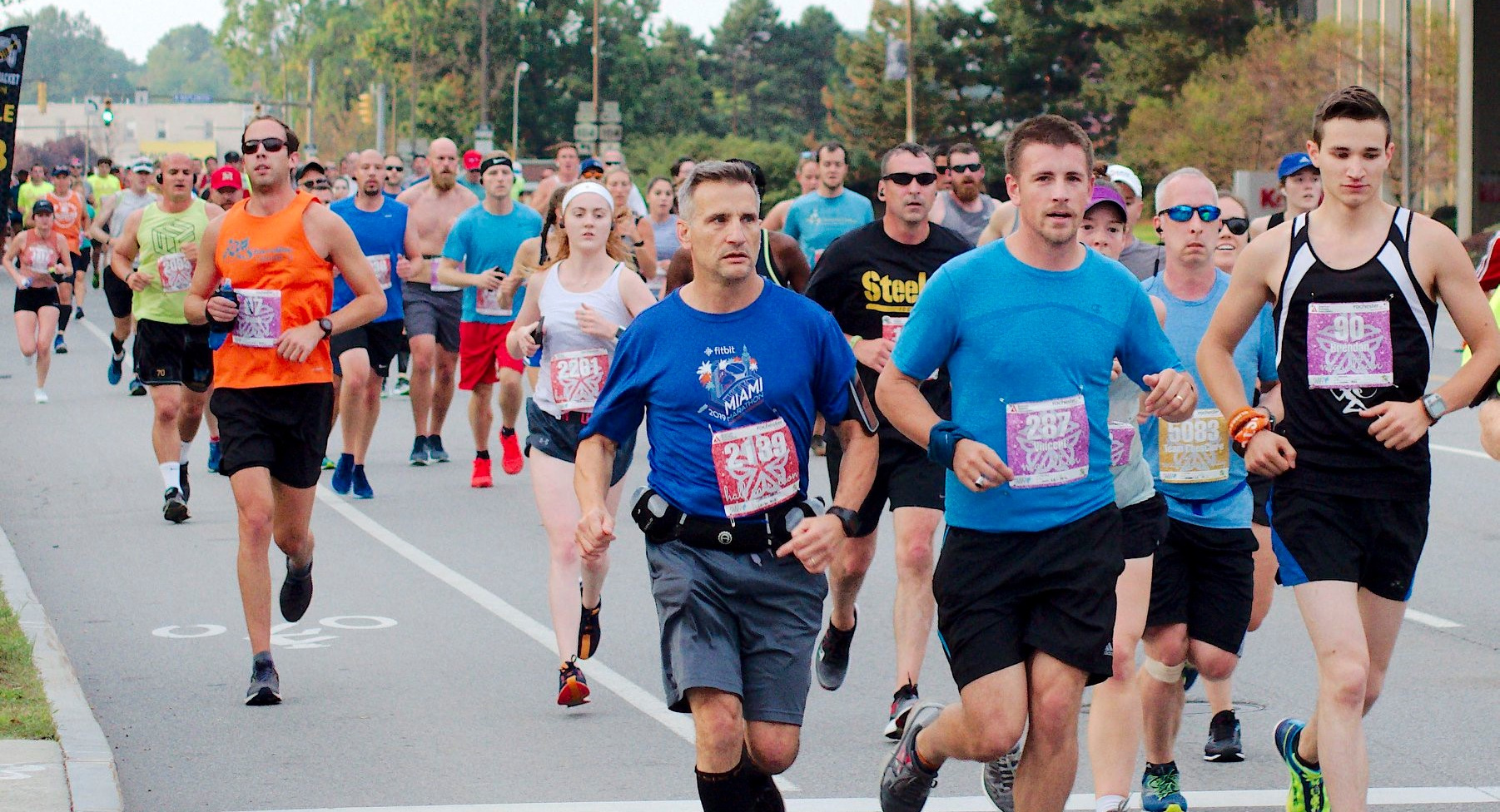 On Sunday morning I ran the Rochester Half Marathon in 2:06:17. This was slower than my time at the Flower City and Grand Island Halfs earlier in the year, but coming into this race I knew that my training was not up to par.
The race started out with me going too fast as it always does. I caught the 1:45 pace group for the first mile, but at least held back enough to not pass them. By the time I reached the first hill just before mile five I could already feel myself hurting, and knew that I was unlikely to beat my time from last year.
By mile seven the two hour pace group caught up to me, and I knew I wasn't going to be able to stick with them for too long. I held on to them for a mile, and while I fell back after that I never completely blew up at any part of the run. I wasn't fast, but I was at least steady. I had fairly even splits over the back half of the course, and didn't even walk the big hill just past mile eleven.
I had hoped to finish quicker, but overall it was a fair finish for how little training I have been doing. I will have to work a few things out for my marathon which is now a little under a month away. However before that, next weekend I am running another trail race.