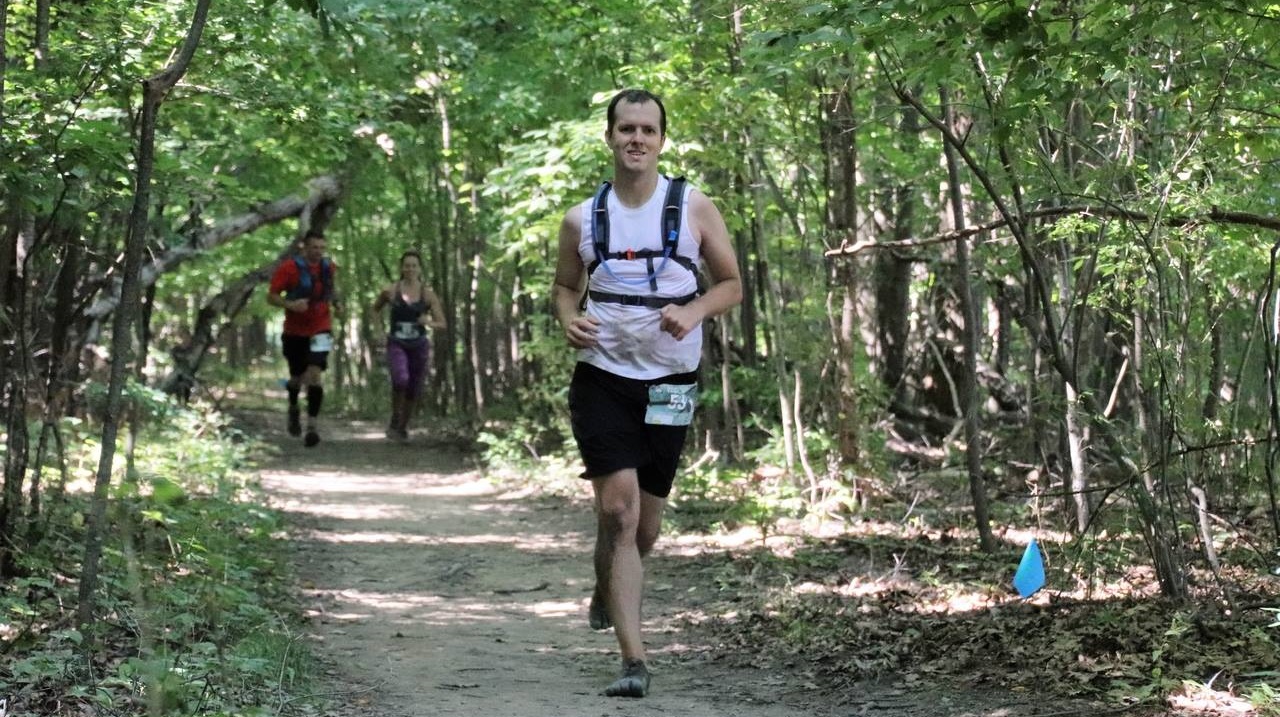 On Sunday morning I went down to Mount Morris to run the Dam Good Trail Race in Letchworth. I ran the 14 miles in 2:43:10. Having never ran this course before, I don't have a time to compare to, but my per mile pace was a bit quicker than the 12 mile Mendon Mauler I ran a few years ago.
The trail on this race got narrow quickly, but I felt like I started off running at a decent pace. Unlike my last race at Bristol mountain the course was largely runnable, and while far from flat it didn't have any major hills. In fact the worst part were these small creeks that were roughly the size of drainage ditches, but required you to drop down suddenly and then climb up the other side.
I fell twice in the race. I bounced up quickly from the first one around mile three, but I felt that my pace was a bit slower afterwards. The second time I tripped was near mile 13. I went down hard this time (my side still hurts a little), but I was close enough to the finish that I was able to just push through the final mile.
My next race will once again be on the trails, as I run the Dirt Cheap at Black Creek Park on Wednesday night.