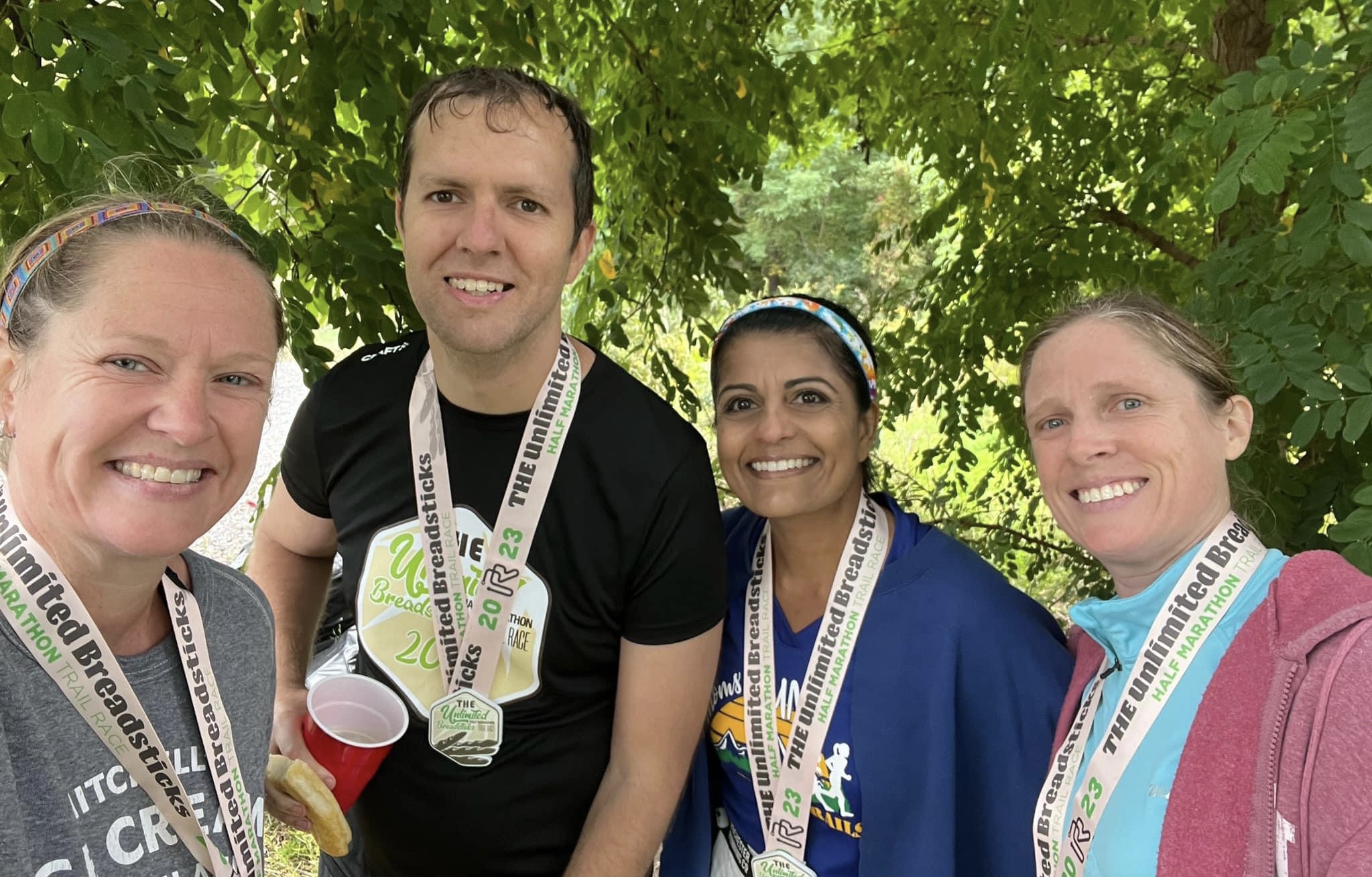 On sunday morning I ran the Unlimited Breadsticks Trail Half Marathon for the second year in a row. I finished the course in 2:27:35, which is 14 minutes quicker than last year. While it did rain some during the race, the ground stayed dry enough to allow me to keep a consistent pace.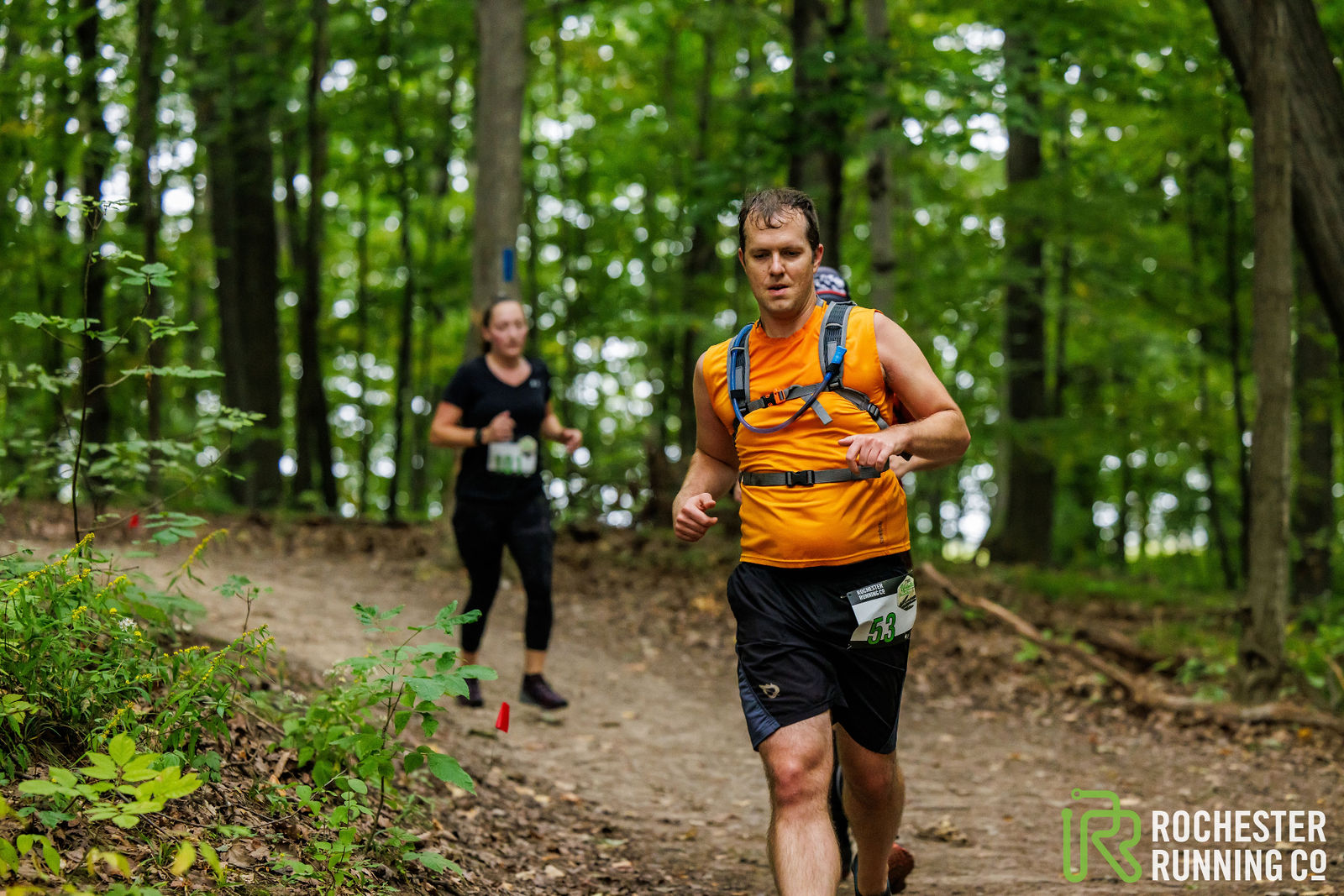 Trail conditions were much improved from last year, so I had actually been hoping for a greater improvement to my time than what I got, but I suppose that my time isn't bad for a trail half considering the hills and slightly long distance. Still it was an advantage in having done the race once before. It allowed me to have some idea of how much progress I had made, and when there was a large hill around the corner.
My next race is the Wineglass Marathon next sunday in Corning.