This weekend I ran the Dirt Cheap Stage race in Mendon Ponds Park. This event consists of three races over the course of three days, all running through the woods. Between some favorable weather, and my training going well I put up some quick times, completing each stage of the race quicker than every year I have run the event except for 2016.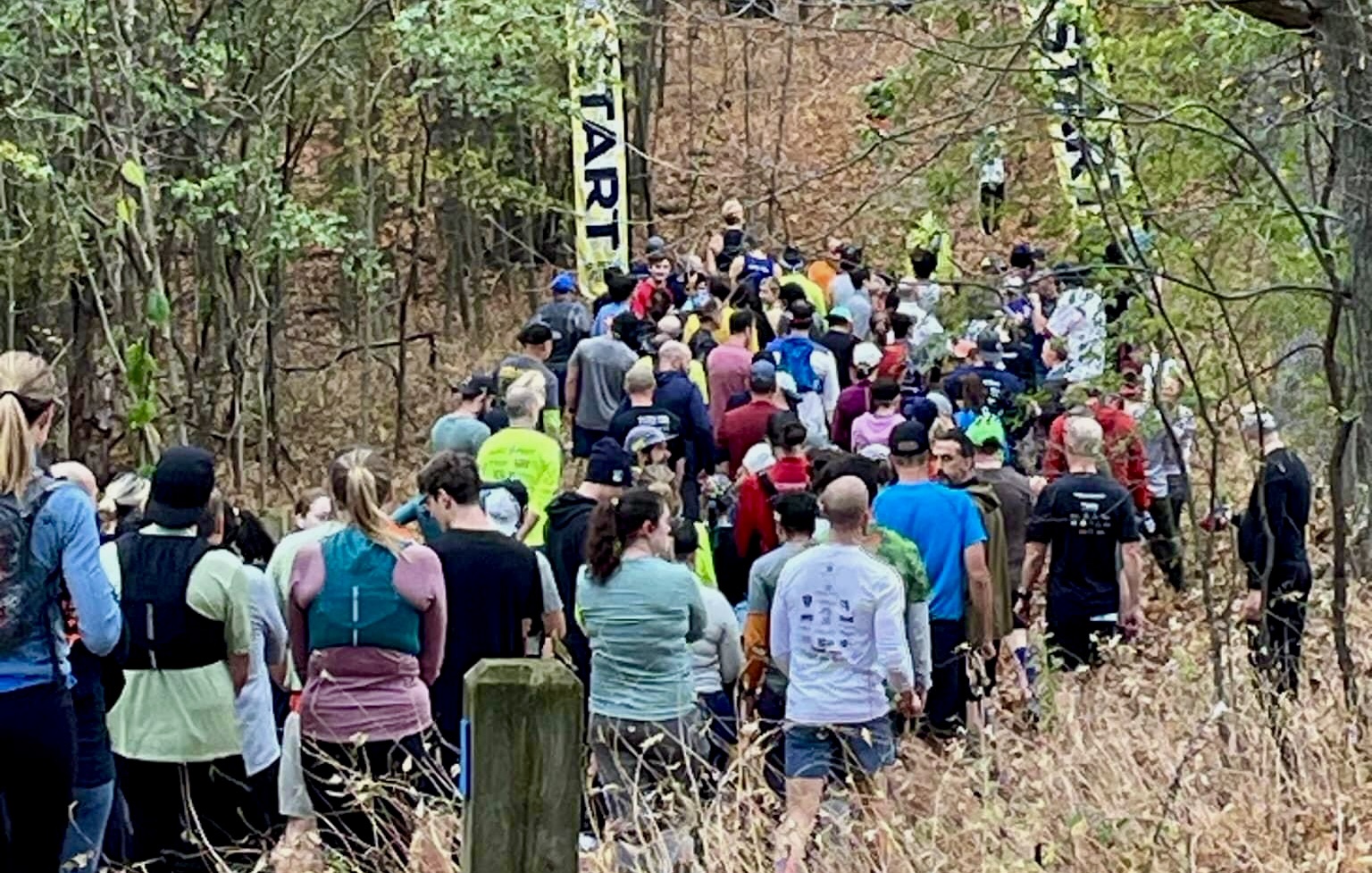 The friday night race is really just a prelude to the rest of the weekend, but this 3 mile race is tougher (and longer) than your typical 5k. I finished in 36:53 which was a little bit quicker than last year. I got a little bit of a late start to the race which meant that it was starting to get dark by the second half of the race which put me at a little bit of a disadvantage. Still the weather was nice, I felt good, and I was able to move onto the next day of running.
On saturday morning I ran the second leg of the race in 48:39 which is my second fastest time for this leg in the seven years that I have run this race. I felt good running on the trails and fell into an easy pace. Despite this run being shorter than most of the trail races I have done recently I wasn't really able to push myself into a quicker speed for the final mile and instead just benefited from my steady pace remaining steady.
On the final leg of the race I got off to a bit of a slow start as my legs felt a bit heavy. Knowing that I had done well the previous two days I wanted to keep going strong, but the many hills on the first 5 miles of the course were really starting to get to me. In the middle of the course it gets relatively flat for a mile or two, and I really found my legs in this stretch. I settled into a good pace, and felt solid for the rest of the run. I did my best to push hard to the finish, and completed the third leg in 1:55:04, a little over a minute and a half quicker than last year.
My next race is the Buffalo Turkey Trot which is the race that I have run more than any others over the years.