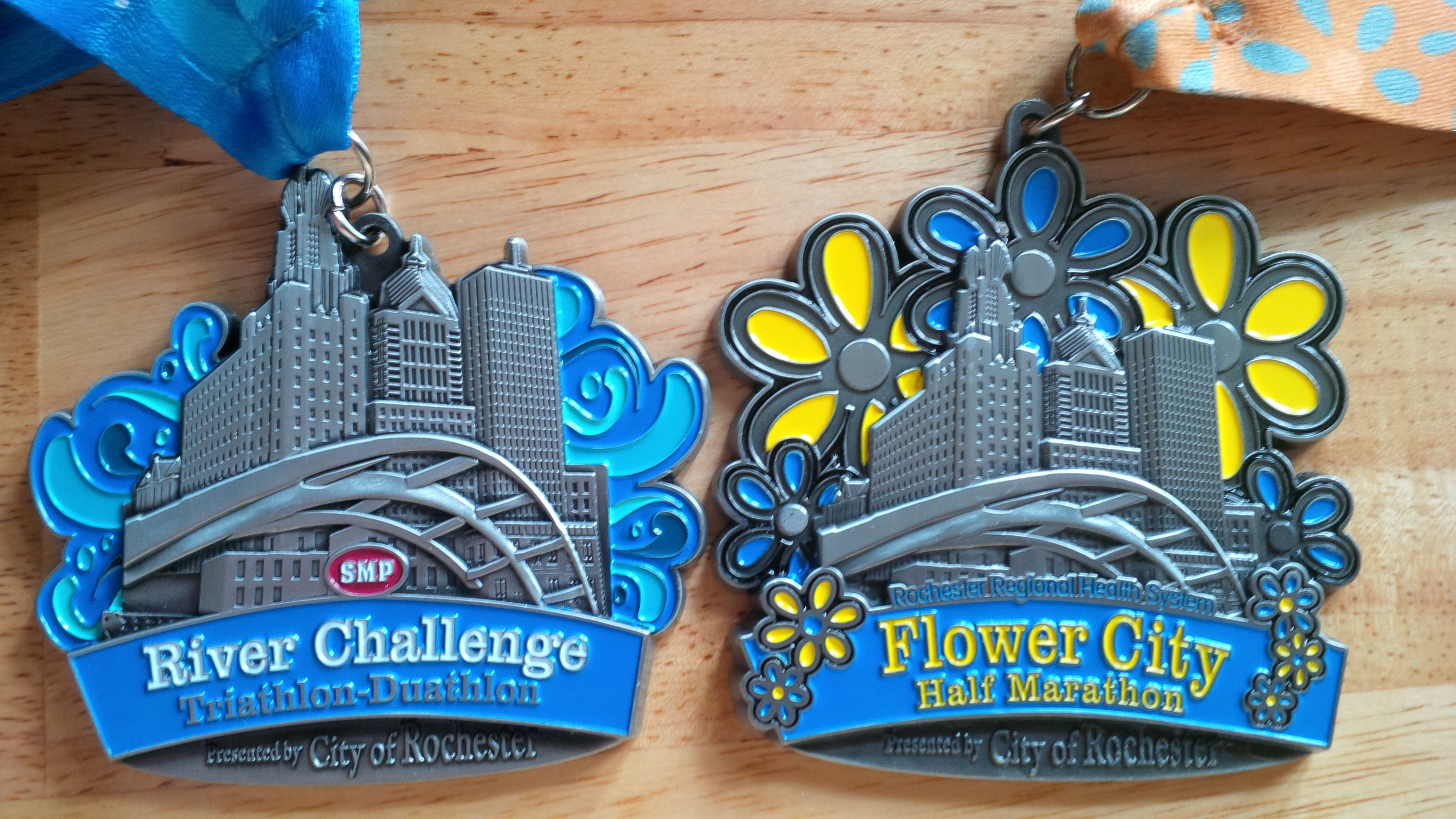 The second day of the Flower City Challenge lead to me finishing in my best time ever for that distance. I finished with a time of 1:53:50 which was five minutes and eleven seconds quicker than my previous personal record. This was good enough for me to be the 528th runner across the finish line, and placed me among the top quarter of finishers.
Additionally I believe that my 10k split of 52:03 is the fastest that I have ever completed that distance.
My plan to stay with a pace group mostly didn't work. I started off with the 1:50 pace group, but on a downhill around the 1.5 mile mark I pulled a bit ahead until they caught up to me close to the 2.5 mile mark. I then stuck with them until I started to slip around 4.5 miles, but they didn't drop me completely until around the six mile mark. I am not sure that my efforts to stay with them were any different than my typical approach of starting out a bit quicker than I finish.