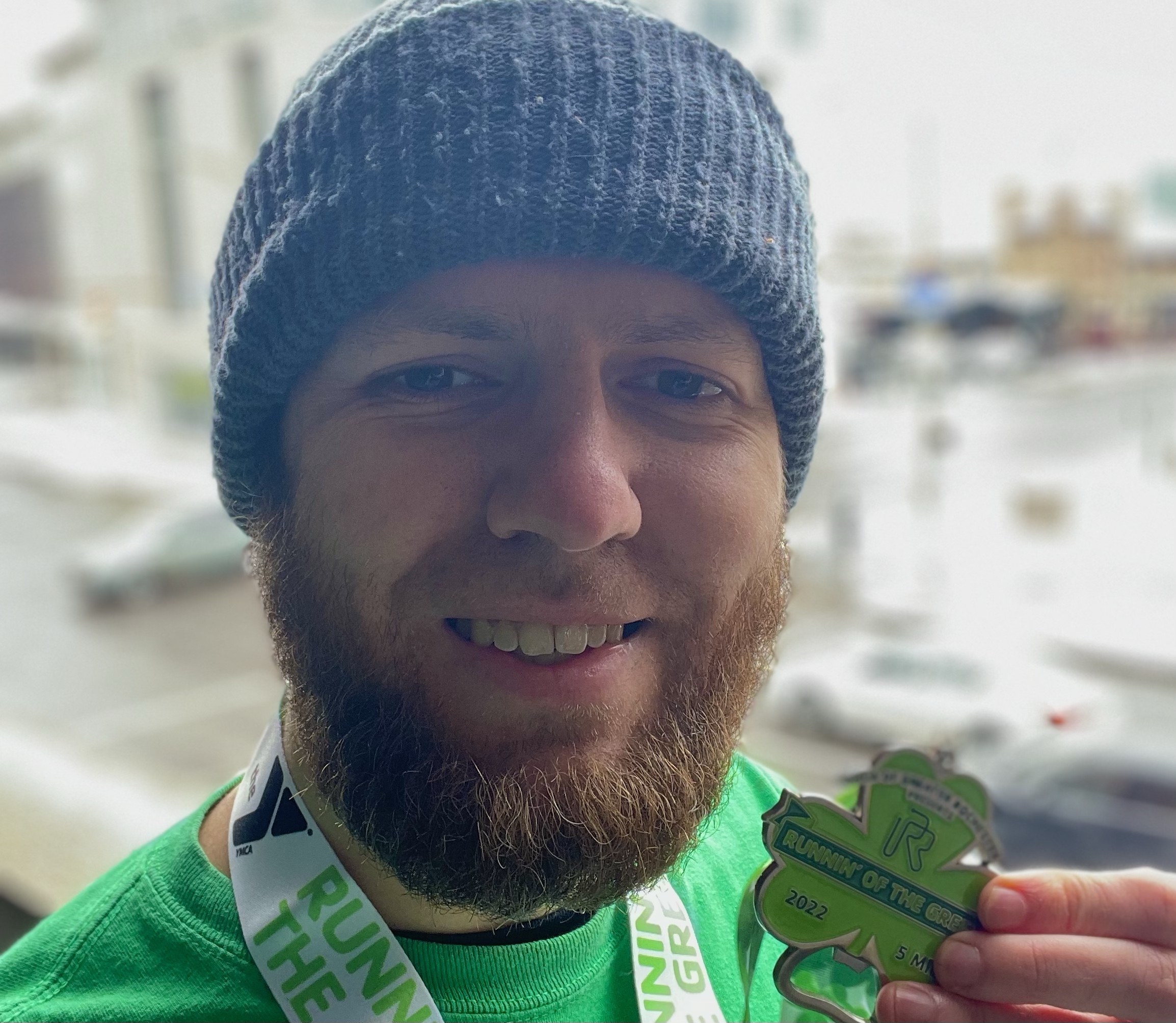 Two years ago the Runnin' of the Green was the first (of many) races to be canceled due to the pandemic. After having my registration be deferred, not once but twice, I have finally, finally run this race again. Hopefully this is the start of a more normal, more predictable year.
As cathartic as it was to be running in this event again, the morning of the race my expectations were kind of low. I have gotten very few training runs in during the past three months, and awoke to find the streets covered in snow. However, once the race started and I got going, I felt pretty good and was glad to be back to racing after a four month hiatus.
I finished with a time of 47:29 for the five mile course. While this was six minutes slower than when I last ran this course in 2019, I exceeded by goal of staying under ten minutes per mile.
My next race is going to be the Flower City Half Marathon in April.