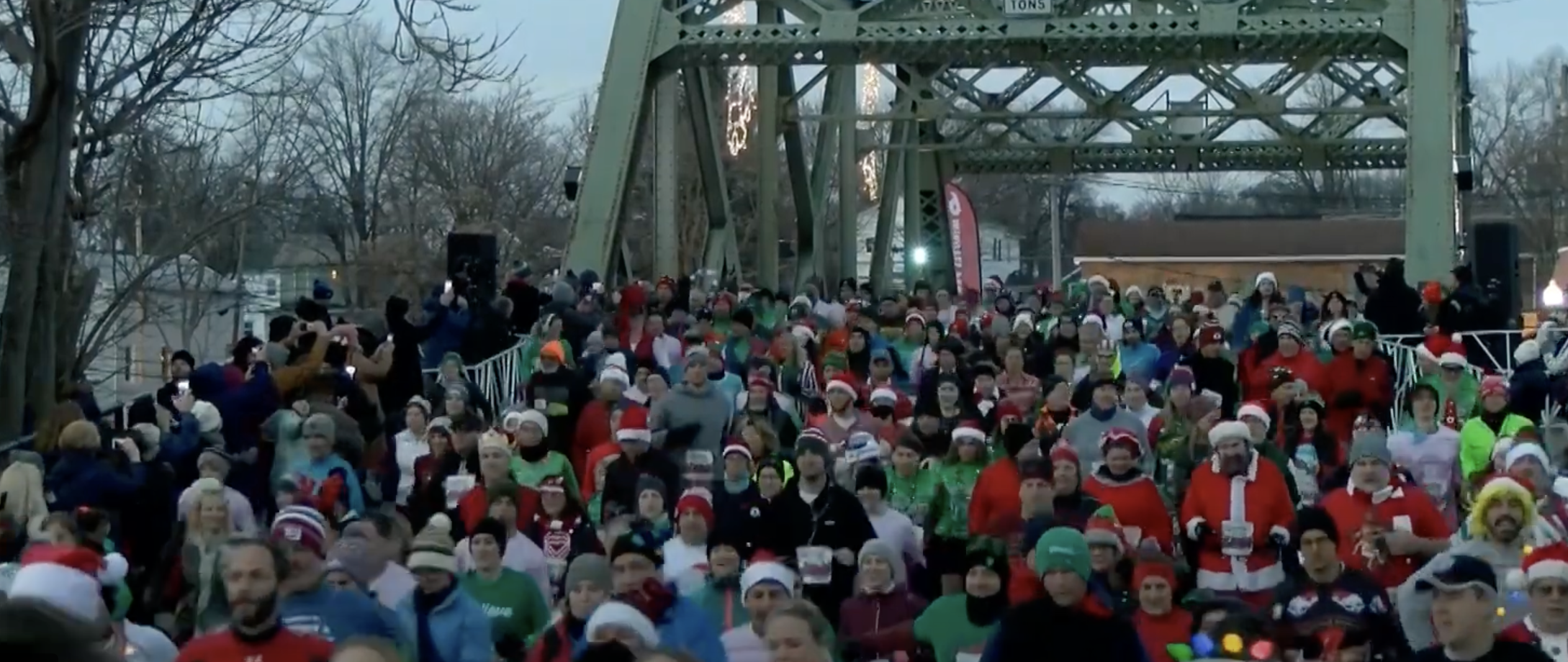 On Saturday I ran the It's A Wonderful Run 5k in Bedford Falls Seneca Falls. This was my first time doing this Christmas themed run.
I completed the course in 25:42 which considering all the stops that were made to take shots of fireball is actually a pretty quick time. Given the crowds and the weather it probably would have been tricky to challenge my time from October, so this race turning into a drinking event was probably the right call.
This is almost certainly my last race of the year, and perhaps even the last race until St. Patrick's Day.