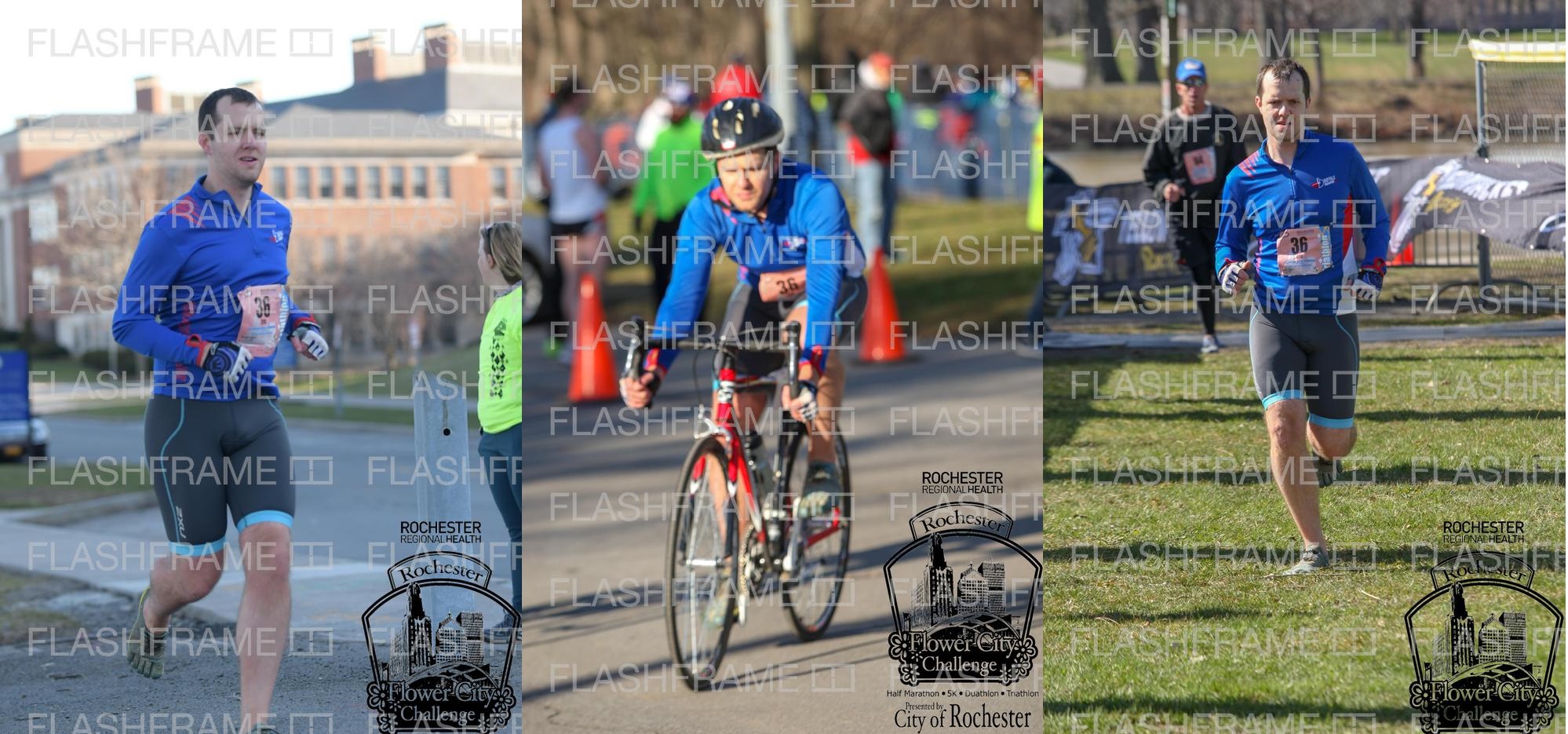 With temperatures barely above freezing and the Genesee River moving quicker than usual, the kayaking was canceled and I ended up in my first ever Duathlon. I finished the run/bike/run in 2:30:57.
I ran the opening 5k in 23:33 which is a little slower than I have done in the past, but a fairly decent time given that I didn't feel like I was pushing myself.
On the second stage it felt like I hadn't ridden a bike in half a year, mostly because I hadn't. This proved problematic on the third hill when I touched the front derailleur for the first time and my chain fell off. And after fixing it, it fell off a second time five seconds later. After finally getting things sorted I finally gave up any pretense about worrying about my finish time, and was able to simply enjoy the rest of the bike ride. I finished the bike portion in 1:34:51, which while slower than my 2016 time it was also inexplicably three minutes quicker than last year.
For some reason run/bike is easier than bike/run and this showed on my final run which took thirty minutes. While my pace was steady, it felt slow. However given the running is inherently quicker than kayaking this is still the fastest I have ever finished, even if it was in a different event.