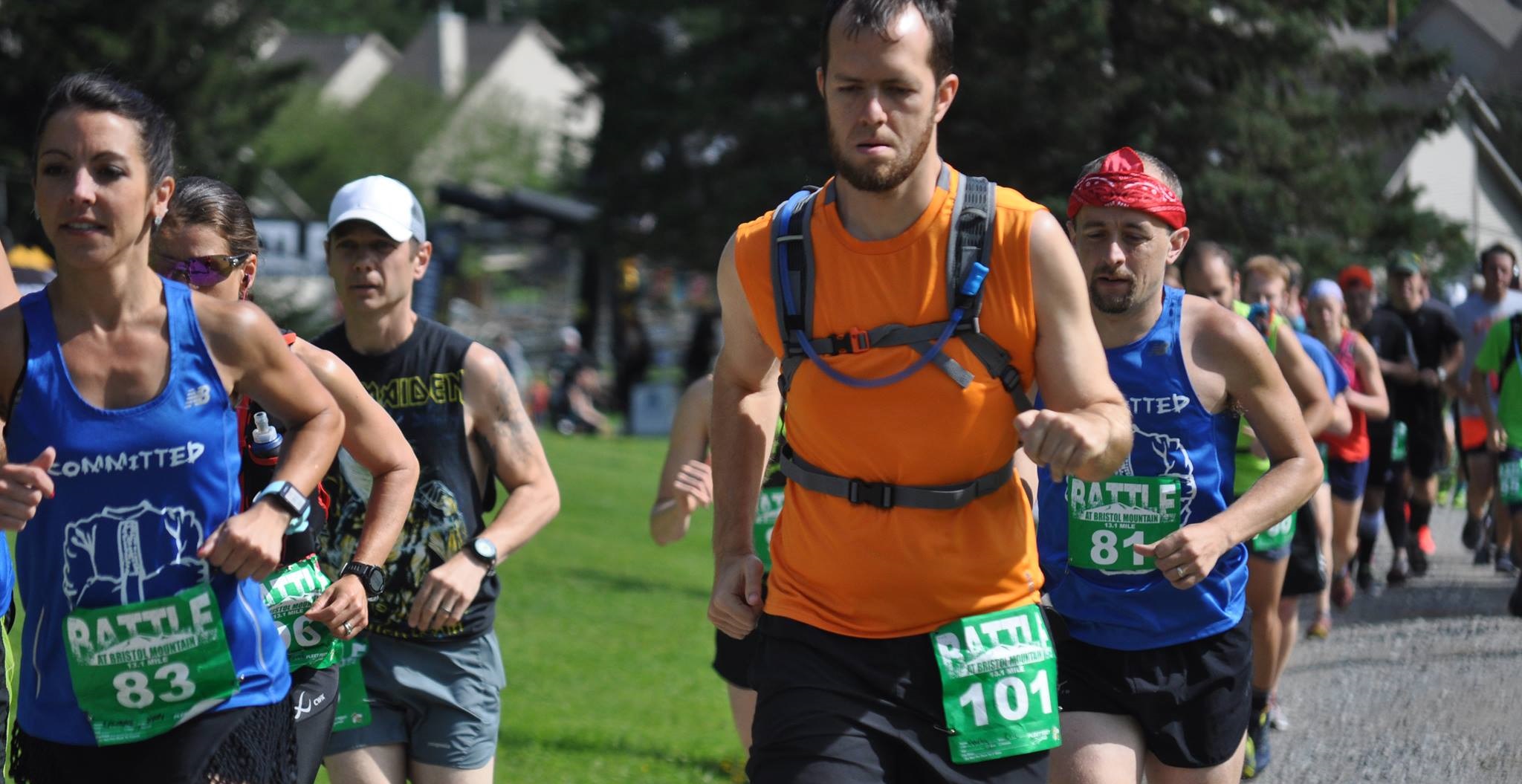 On Saturday morning I went to Bristol Mountain to run a half marathon. Last year I attempted a 50k on this course and did not finish, so this year with less training and a better understanding of just how steep the mountain is, I decided to enter a shorter race.
I finished the half-marathon in 4:22:56 which is by far the slowest half I have ever run. However, given the terrain it was roughly in line with where I was hoping to finish. The time was quick enough for me to place 25th overall.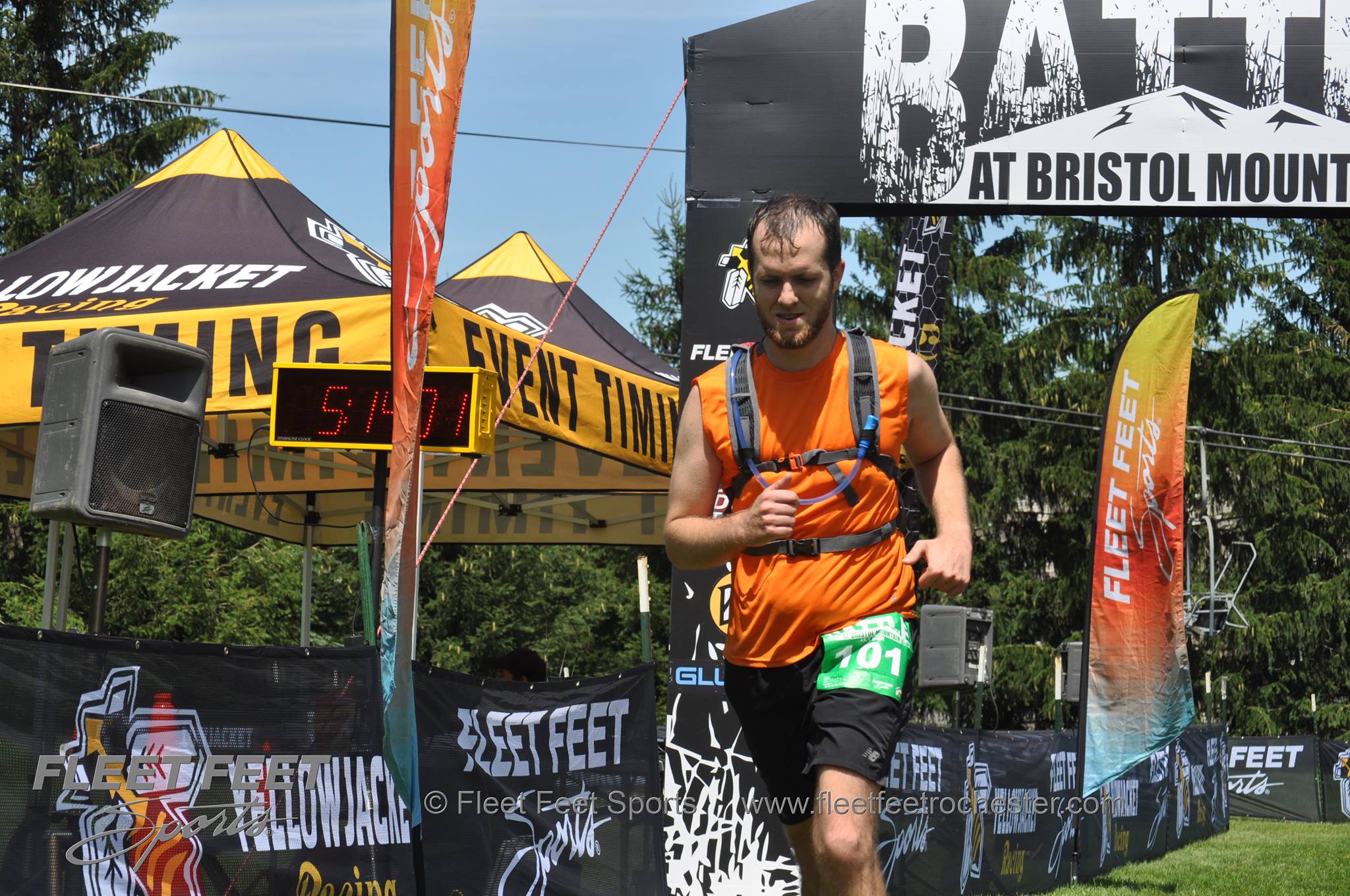 The race started well, although I was perhaps a little too aggressive on the opening climb up the gravel road. The first two times up and down the mountain are comparatively easy, and early enough into the race that my legs were still fresh. The third climb is tougher, but I made it up and then got to enjoy the single runnable mile on the course.
Last year things fell apart for me on the third downhill, but this time things were better as I kept up a bit of a pace, and didn't even fall once. The long fourth climb was slow but steady, the fourth downhill was moved out of the woods but not any easier. The fifth time up and down the mountain was quicker in some parts, but slower where there was excessive mud. The weather was nice on race day, but rain from earlier in the week left much more mud and water on the course than last year.
Overall I finished the first loop in 3 hours and 14 minutes, which was shy of my goal of a sub three hour loop, but still ten minutes quicker than my opening lap from last year.
The second lap gave me a hilariously slow 5k split of 68:59, but that is what happens when you put a mountain in the middle of the course. My second time up the gravel road was much slower than my first, as I ended up walking almost all of it. While I was still able to go after the final lap's downhills with some speed, I had nothing left for the uphill portions. Still I managed to finish in the top half of the field.