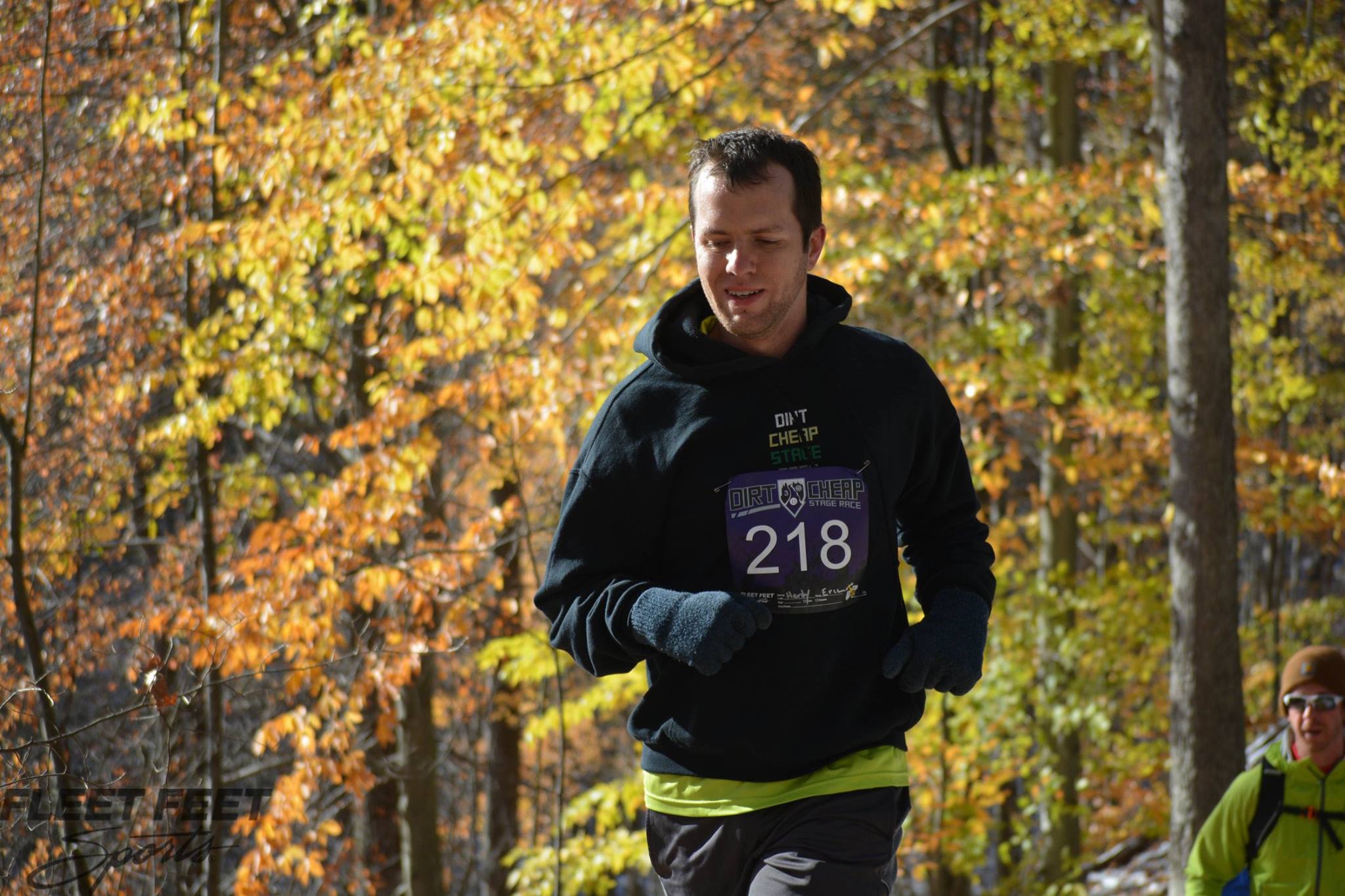 This past weekend I ran the three stages of the Dirt Cheap Stage Race for the third year in a row. However, unlike the past two years this time around I was running through the snow.
I have never really had too many expectations for the opening 5k given that it is a trail race through the dark. This year the weather had me unsure of what to wear, and right before the race I ran back to my car to change into a pair of shoes that are not really for running and a bit too lose. This indecision on my gear was a bit of a problem all weekend actually. It ended up taking me 38:35 to finish a course that was too cold to really be fun.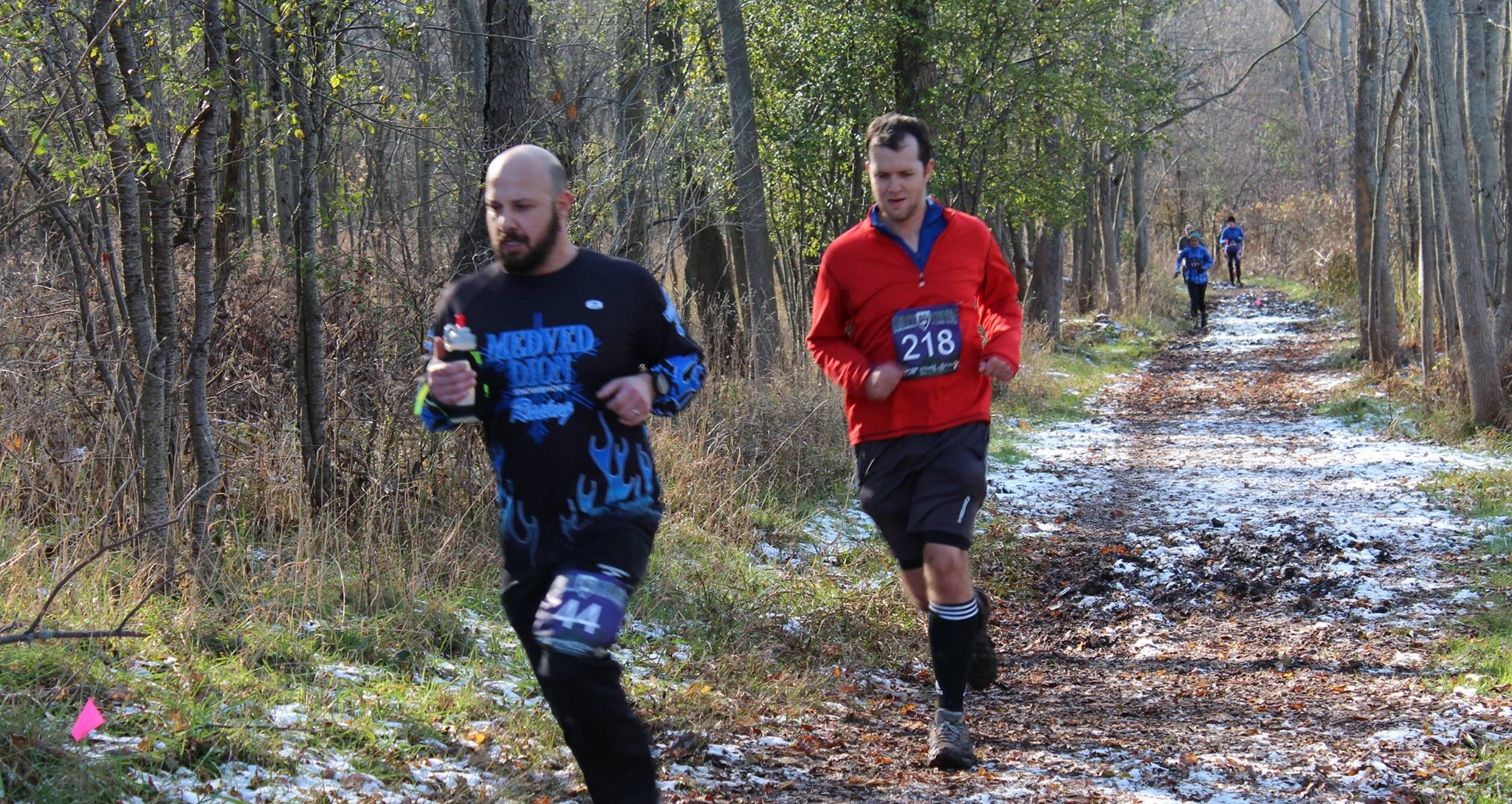 Running on the trails was much more enjoyable the next day, at least until I lost my shoe in the mud during the fourth mile. My time of 56:37 was slower than last year. Part of this is due to not doing enough training, but dealing with the colder weather and the mud did not help either. For much of the last mile I was unable to really run properly as the mud required me to slow down in order to keep my balance, (and this would be a problem for the final mile of Sunday's eleven mile run as well).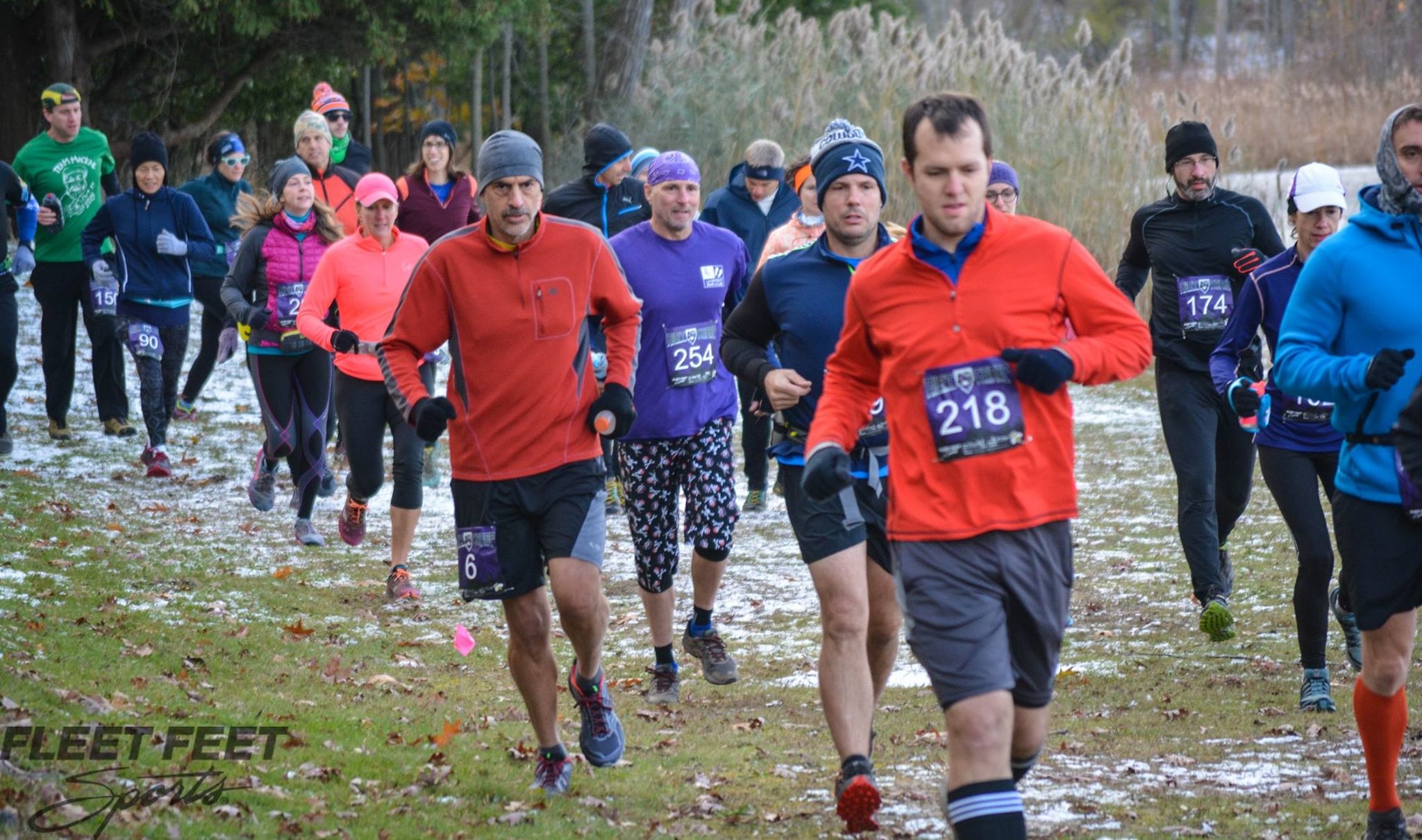 The final run on Sunday was finally an actually nice day to run through the park. However at 11 miles I know that I was going to have to pace myself, and not give the race quite the same push as I was capable of last year. As a result, my time time was once again slower coming in at 2:10:41. The first half of this run is on the eastern side of the park, where I was perhaps a bit to cautious on some of the hills, but the running was fairly easy. As I got to the second half of the race the mud once again became a problem for me. Incidentally I actually fell after hitting a root around mile 9, but once I got up it didn't effect the rest of my race nearly as much as being unable to trust my steps in the mud.
My final race of the season is Buffalo Turkey Trot which I will be running for the eighth year.