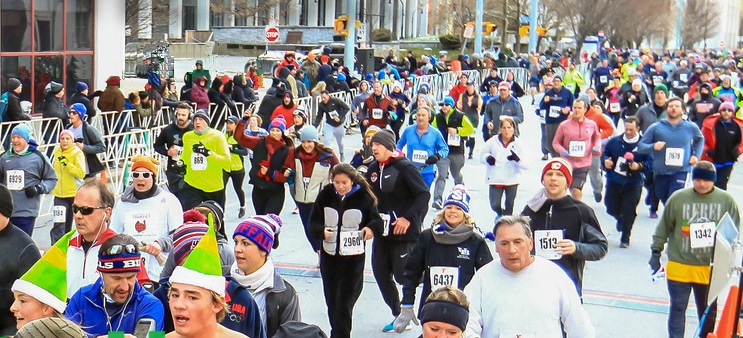 Thursday morning I ran the Buffalo Turkey Trot for the ninth year and finished with a time of 42:02. This was a little slower than last year, and for that I mostly blame the cold.
With a race time temperature of just 16 degrees, I believe that this is the coldest the race has ever been since I started running it. The race also got off to a late start, which only increased the amount of time we had to stand around in the cold. Once the gun finally did go off, I still took over six minutes to reach the starting line which also made the run more difficult.
This race has always had a large number of people who have no idea what they are doing, but getting stuck starting so far back only increased the number of walkers and oblivious runners that I had to deal with. As such I could barely run the first mile, and I was still ducking and weaving around all the way to mile three, at which point the race is already more than half over. Once I finally had a little room to run, my feet went numb from the cold, so I never really got a chance to push the pace anywhere on this course. Maybe next year the weather will be nicer, and I will have the opportunity to push for a better time.