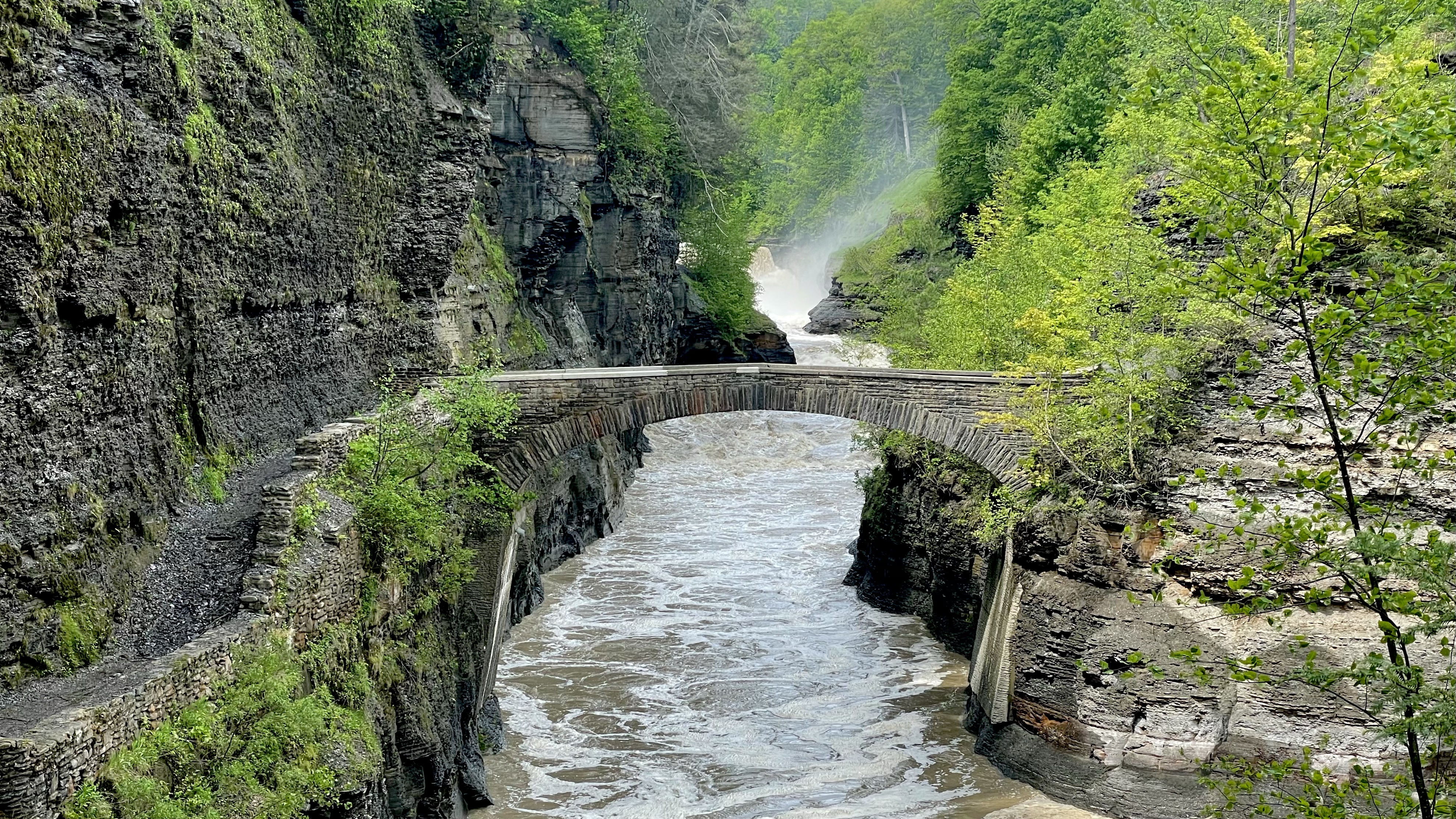 On Sunday morning I ran the Vale of Three Falls 10k in Letchworth State Park. I finished the race in 53:54 which wouldn't be a super fast time on a flat course, but with these hills it is something I am very happy with. This time is a course PR for me and an eight minute improvement over last year, and placed me 16th overall in the race.
Every time I run this race, I always forget how long the initial downhill is, as it goes for a full mile and a half for a very quick start (and a challenging finish). I felt ok throughout the first half of the race, and pushed up the turn around hill and ran the second half fairly steady.
The final climb to the finish was tough, but I found another runner to race against which helped push me to the finish. Unlike years in the past I completed the course without slowing to a walk (even when it might have made sense on the hills). While I didn't feel particularly quick it is hard to argue with the results given the significant improvement from last year.
My next race is the Buffalo Marathon next sunday. My training feels a little behind, but I plan on going out with the 4:20 pace group and making the most of things.