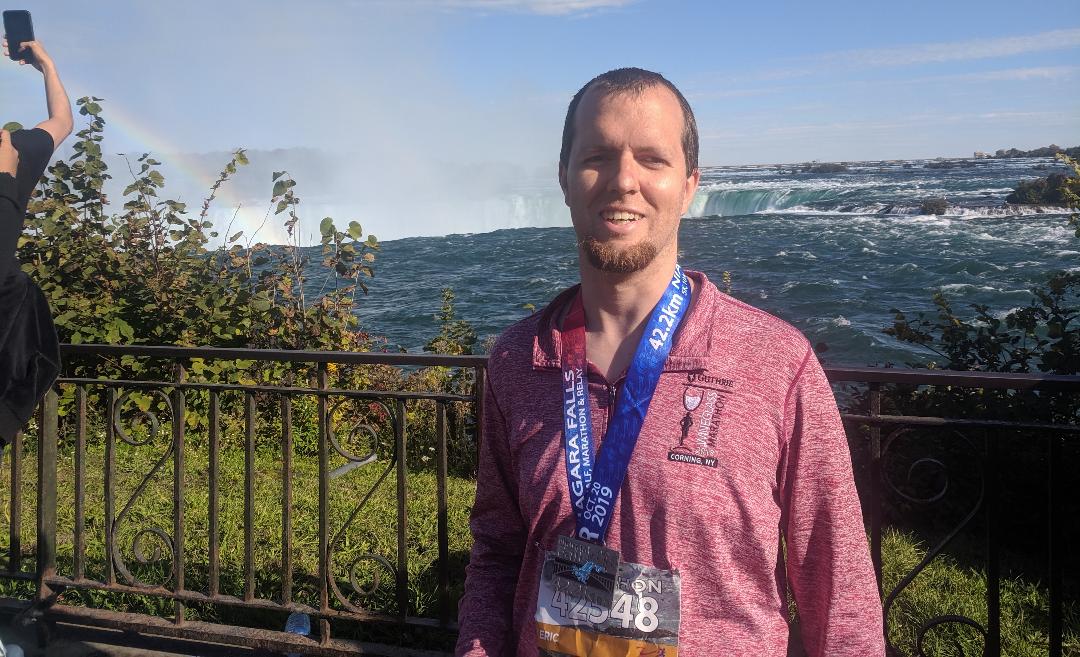 One week ago Eliud Kipchoge ran a marathon in under two hours, so I decided to try and run one in under five. Unfortunately I was not quite as quick as Kipchoge and didn't make my goal, instead finishing the Niagara Falls International Marathon in 5:19:18.
This was a race that took the international part of it's name very seriously and started in Buffalo and ran across the Peace Bridge to finish in Canada. This was not only the first race I have run with a finish line outside of the United States, but also the first time I have finished a race outside of New York State.
Knowing that I was undertrained I started with a goal of a sub-five finish. I intended to start with the 4:50 pace group, but found the eleven minute miles to feel too slow and after the first mile started moving up. I finished the first 5k in 31:15, and the second 5k in an even faster 29:04. Around the five mile mark I passed the 4:30 pace group and having already ran over the course's only hill decided instead to push for a PR.
At the half way mark I could feel the miles starting to add up, but I reached this stage of the race in just 2:12:31 so I decided to continue pushing on. Around mile 16 however I hit the wall hard. I didn't really readjust to try and reach my original goal, but instead immediately switched from trying to PR to just avoiding the DNF. The final ten miles were significantly slower, but I finished.
My next race will be a return to the trails as I will be running the dirt cheap stage race for the first time since 2017.