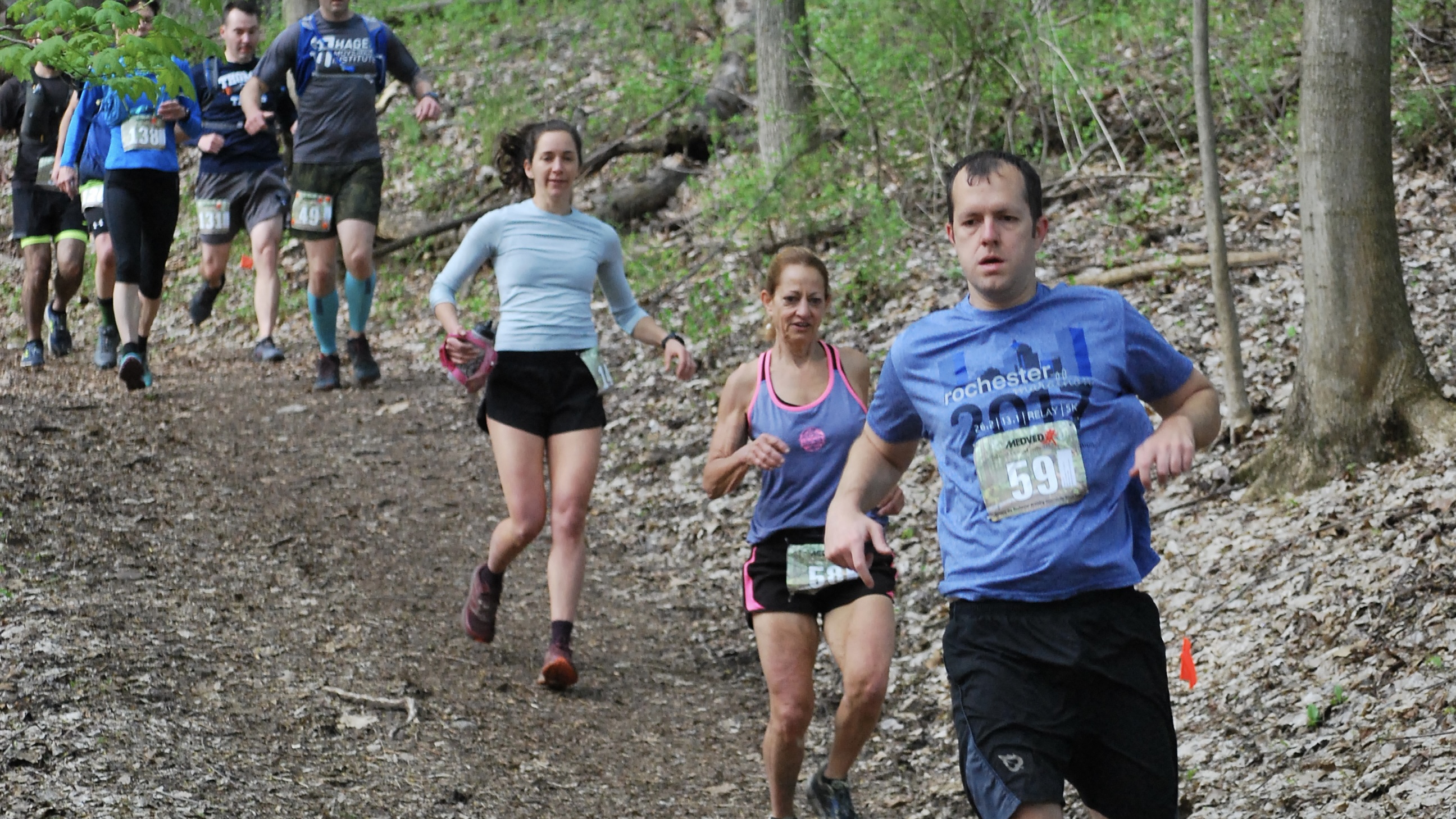 On Sunday morning I ran the Medved Madness 13 mile trail race in Mendon Ponds Park. This was my first time running this race, and I finished the course in 2:14:41 which is not too bad of a pace for trails.
While it was my first time in this race, most of the trails in Mendon Ponds are very familiar to me. The start of the course was running a portion of the dirt cheap stage race in reverse, with the second mile having some of the worst mud on the whole course. We then started running through the east side of the park, which is more dry but also has some of the steepest hills.
At mile seven I was almost trampled by a herd of deer.
The southern portion of the course runs through the sections of Mendon Ponds that I am the least familiar with, and turned out to be relatively flat. While Mendon Ponds is always mud and hills, there turned out to be slightly less of both than I initially expected on this course.
My biggest mistake in this race was to not carry any water. This was starting to catch up with me on the final two miles of the race, but I managed to push through. I ran the whole course only walking the very steepest of the hills, and felt pretty good for what was my first trail race of the year.
My next race is the Vale of Three Falls 10k in Letchworth Park two weeks from now.