On sunday morning I ran Many Lite, a 21 mile race along the trails of Letchworth State Park. I completed the course in 4:26:24 as the 49th finisher, feeling far better than I did after running Wineglass two weeks ago.
The course was a real mix of environments, with some parts being steep technical trails, a few stretches of paved roads, some running through the woods, a number of gradual trails, a surprisingly large number of stairs, and everything in between. I enjoyed the variety of the route, but as I am less familiar with the west side of the park it left me without a clue as to how to pace myself. The weather was rainy and a little cold, but I find that preferable to running in the heat, and the trails drained very well so there was only a little bit of mud.
Coming off of a disappointing marathon I was slightly worried about this race. However by mile 15 even after all of the stairs and technical trails I was feeling far better than I did at the same point after running the paved route of the wineglass marathon. Overall it has become clear that the heat is by far a bigger obstacle for me than literal mountains as the 2400 feet of elevation did less to wear me down than a sunny day.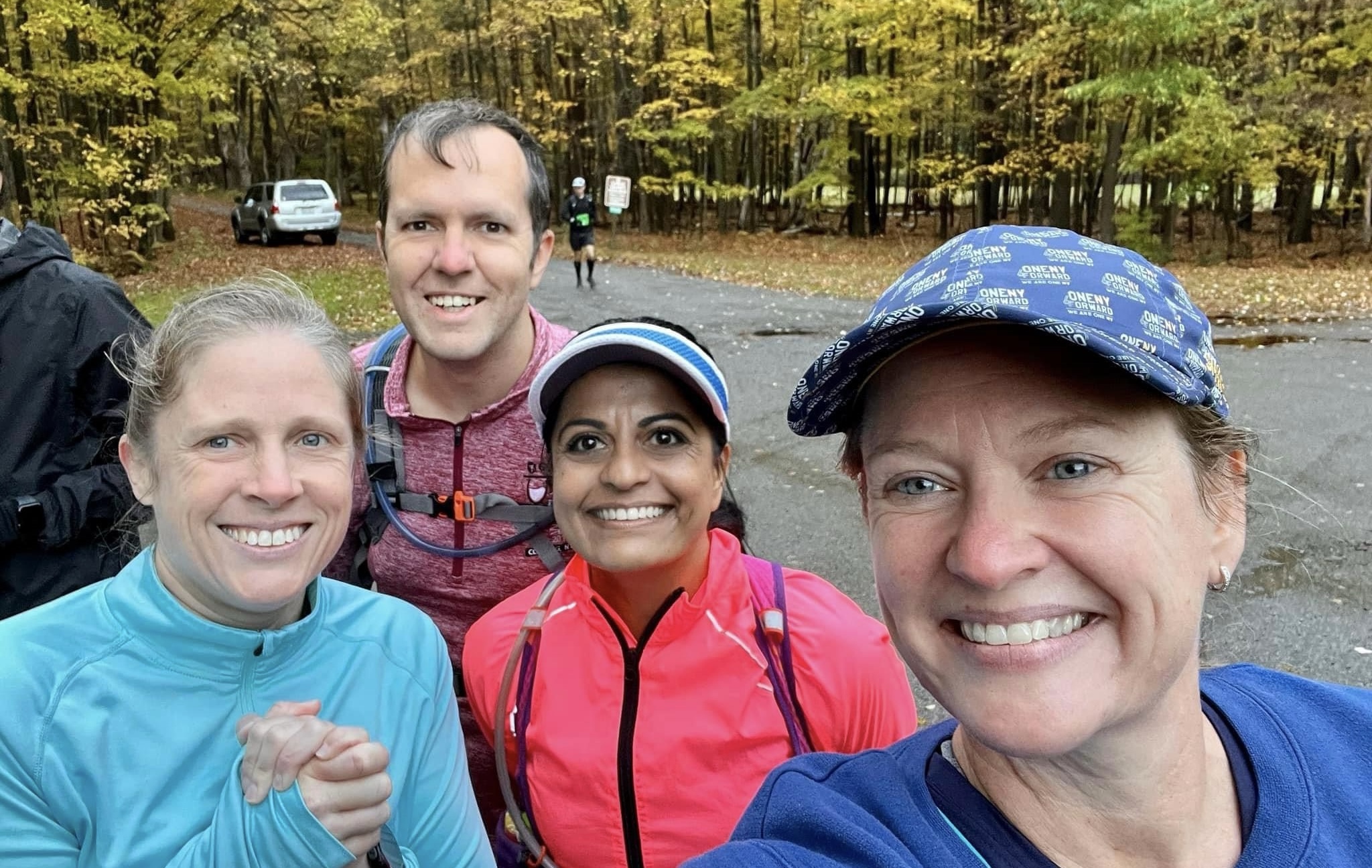 Twenty one miles is an odd distance to run because while it is a huge accomplishment on its own, I reached the finish line thinking it might be nice to run another five miles so I could tell everyone I had completed another marathon. At the same time, had this course been advertised as a marathon distance I highly doubt that I would have even registered for the event.
My next race will be much shorter as I will be running the Scare Brain Cancer Away 5k in East Rochester on saturday.